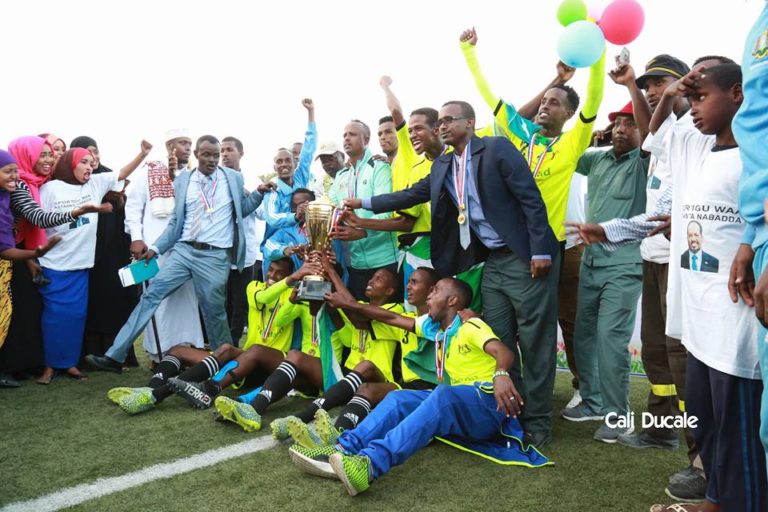 Mogadishu-(Puntland Mirror) Puntland football team have won the county's states football tournament after defeating Jubaland team in the penalty shootout.
Puntland won 5-3 on penalties after 90 minutes of the match ended and added extra time.
The final match was attended by Somali federal President, Hassan Sheikh Mohamoud and Prime minister, Omar Abdirashid Ali Sharmake.
President Mohamoud has congratulated all six regional states in the tournament especially the champions.
The historic football tournament was organized by Somali ministry of sports and Somali football federation, Banadir administration has also facilitated the tournament to hold in Mogadishu after 25 years later.
The last football tournament in Somalia was held in 2010 in Garowe, which was attended by 15 Somali regions.
Celebration in Puntland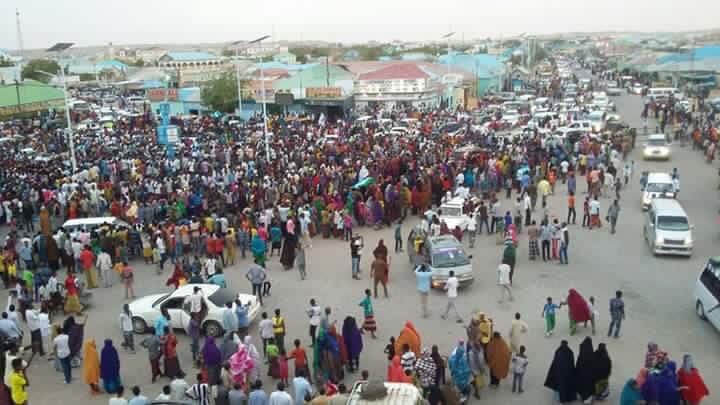 Puntland fans take to the streets of the capital, Garowe after their team won Somali regional states tournament held in Mogadishu.
In Garowe's Barhada square, hundreds of supporters take to their cars to wave flags and honour their football heroes.
There were also fans invaded the streets of Bosaso, Qardo and Galkayo towns after Puntland's victory.