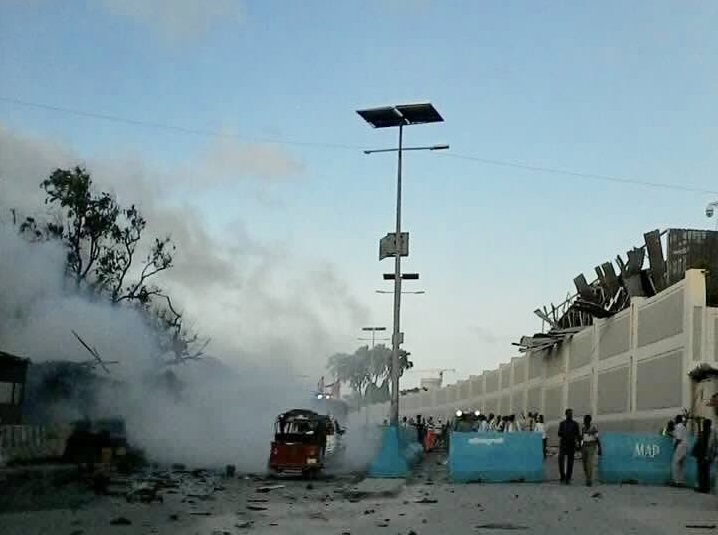 Mogadishu-(Puntland Mirror) At least four people have been killed in car bomb explosion in Mogadishu on Wednesday, security sources say.
A car packed with explosives blew up outside a restaurant close to Mogadishu port, according to sources.
More than eight people were also wounded in the explosion, the medical sources said.
No group has yet claimed responsibility for the explosion, but armed group Al-Shabab repeatedly carries out such deadly attacks.