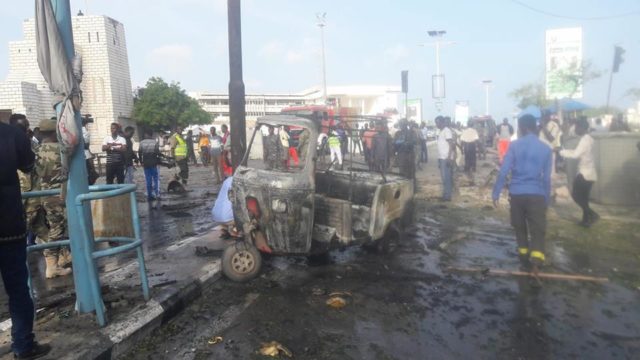 Mogadishu-(Puntland Mirror) At least four people were killed in blast in Mogadishu on Sunday, security and medical sources say.
A car packed with explosives blew up near Somalia's parliament and interior ministry in the Mogadishu, according to the source.
The Al-Shabab militant group claimed Sunday's blast, pro-A-Shabab media reported.
Last week, a car bomb killed 18 people in Mogadishu, claimed by Al-Shabab.
Despite US increased its airstrikes against Al-Shabab, and Somali government beefed up security in the capital, the terrorist group still able to carry out attacks.