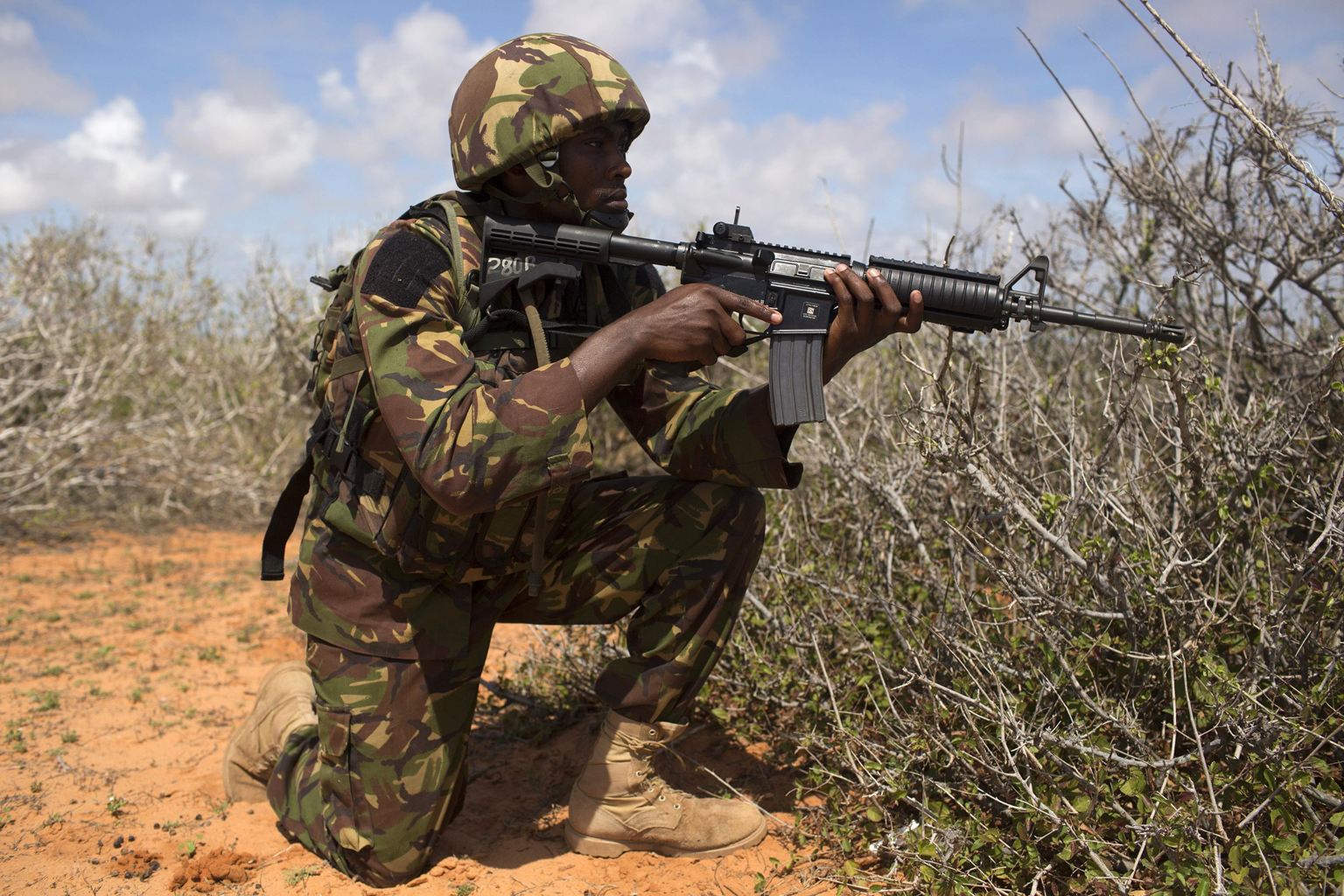 Kenyan soldiers killed 57 Islamist militants in fighting in southern Somalia on Wednesday, a military spokesman said.
Kenyan troops under the African Union command used artillery and helicopter gunships against al Shabaab fighters in Afmadow, a town about 100 km (60 miles) inland from the port of Kismayo, spokesman Col. Joseph Owuoth said in a statement.
"In the onslaught, 57 al Shabaab militants were killed and unknown number injured," Owuoth said, adding that five gun-mounted pickup trucks known as "technicals" were destroyed.
The account could not immediately be independently verified.
In January, its fighters attacked a Kenyan military base in the southern Somali town of Kulbiyow, near the Kenyan border. Kenya said nine soldiers died, while al Shabaab said it killed at least 66.
In January 2016, al Shabaab said it had killed more than 100 Kenyan soldiers in El Adde, a Somali camp near the border with Kenya. The military did not release casualty figures from that attack, but media reports supported al Shabab's death toll.
Source: Reuters News Agency