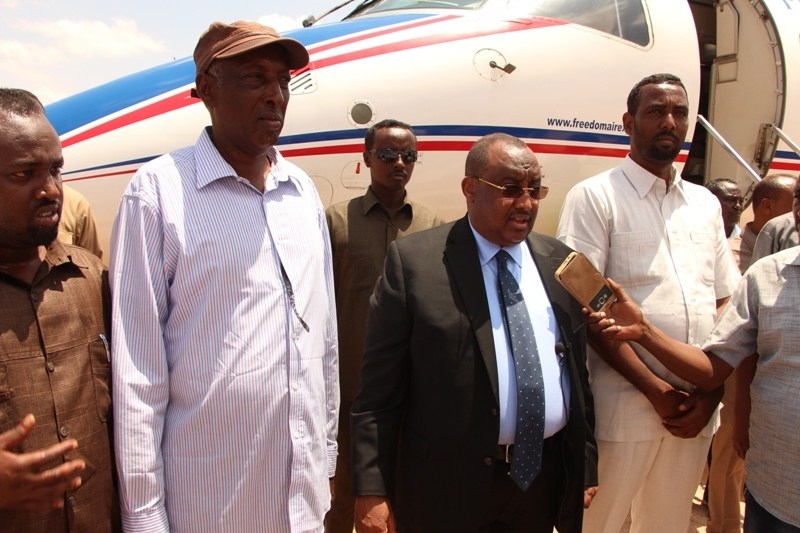 Garowe-(Puntland Mirror) President Abdiweli Mohamed Ali of Puntland on Saturday traveled to England to partake the London Somali Conference.
Speaking to reporters at the airport of Galkayo the President said: "This morning I want to travel to Nairobi, Kenya, I will proceed to London where I will participate in the Somalia conference in London on May 10,"
"The importance of the conference is to develop a shared national army, to find and to rebuild the country's economic development. We expect the results of the conference will be a major change in the country's economy and security." He added.
Somali President Mohamed Abdullahi Farmajo and the leaders of regional states in Somalia will also attend in the conference.