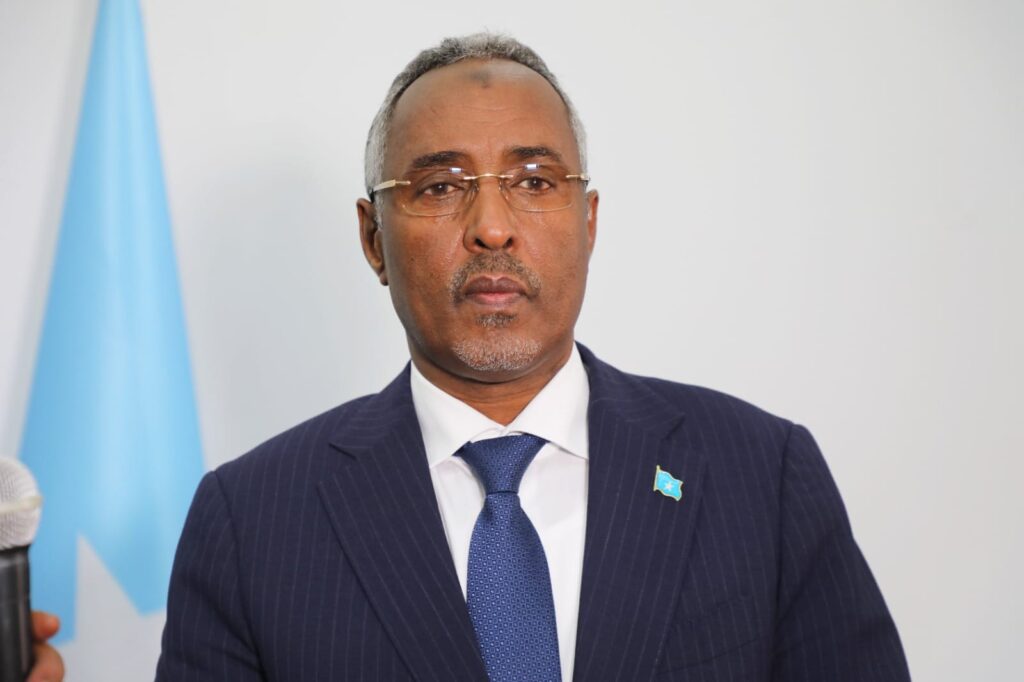 Garowe-(Puntland Mirror) Somalia's Foreign Minister Abshir Omar Jama, widely known as Abshir Omar Huruse, may announce his ambition to run for Puntland President, joining a pool of candidates for the next 2024 Puntland elections, according to two people familiar with the matter.
His announcement is expected in the next few weeks, possibly October or November, our sources added, without providing the exact time of the announcement.

Asked whether he would resign from the position, the sources declined to comment and said there is no constitutional article that prevents him from running for state president, citing other previous federal ministers namely Galmudug president Ahmed Abdi Qoor-qoor and South-west president who both ran for their positions as they were ministers. Also, Puntland constitution lacks an article stopping a federal minister from running for president in the state.

Abshir Omar Jama, a former humanitarian worker, was appointed to Somalia's Ministry of Foreign Affairs by Prime Minister Hamza Abdi Barre in 2022, after a suggestion by President Hassan Sheikh Mohamud, whom Huruse had supported in his campaign.

Abshir is also a well-known businessman in Puntland who has shares in major companies including Golis, the largest telecom provider in the region. He is known to have joined politics in late 2019 when he co-founded the Mideeye political association and was appointed as secretary general, a position he still holds.

He will be joined by several candidates, mostly from the Nugal region, who are running for the Puntland Presidential elections in 2024, amidst growing fears that the elections may not be conducted on time.

There are disputes over the model of the upcoming elections. The current president, Said Abdullahi Deni, wants the vote to be conducted in a multi-party system, but Puntland opposition groups are resisting this call because they believe it is part of a ploy by President Deni to either extend his term in office for one year or organize fraudulent and rigged elections to keep himself in office.