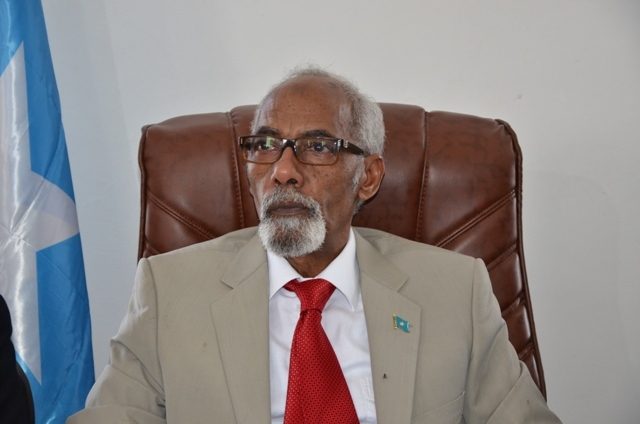 Mogadishu-(Puntland Mirror) Somalia's federal lawmakers have re-elected Mohamed Shiekh Osman also known as (Jawari) as speaker of parliament on Wednesday.
Jawari secured 141 votes, while his rival Abdirashid Mohamed Xidig got 97 votes, according to the electoral commission.  
After the election results were announced, Mr Jawari thanked for those who voted for him and against him.
He served as speaker of the the federal parliament in the last four years.
The new speaker of the parliament will serve a four-year term in office, according to the Somali constitution. 
Meanwhile, the election of the deputy speakers will be held on January 12, as planned, more than 12 candidates are running for deputy speakers.