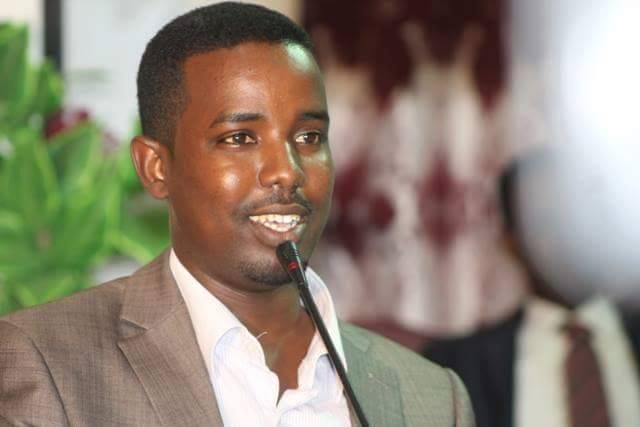 Garowe-(Puntland Mirror) One of the newly elected local councilors is now running for Garowe mayor.
Ahmed Abshir Surato, known as Bakuuke, announced on Wednesday he is running for city mayor.
"I am a candidate for Garowe mayor, hoping to win the election in late August," he said.
Bakuuke, a political neophyte, is a lecturer at the local University, Puntland State University.
He pledged to advance education and economy, improve security, and fight corruption.
In recent months, Mr. Bakuuke was selected by his sub-clan as a member of the District Council in order to enable him to run for the mayor. The selection of Council members based on tribal quota system is still ongoing, though most of them were concluded.
Upcoming Election
The election of the Garowe mayor was expected to be held in late August, but may have delayed until September, according to credible sources.
Ahmed Mohamed Du'ale has been interim mayor of the city since April this year, when President Abdiweli Mohamed Ali decreed the dissolution of the elected district council and mayor.
The interim mayor of Garowe city, has ruled out running for mayor in the upcoming district election, citing various reasons, as confirmed to Puntland Mirror by credible sources close to him.