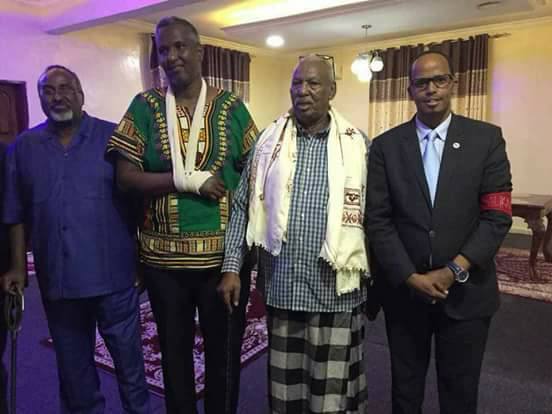 Mogadishu-(Puntland Mirror) Former Somali presidential candidate Abdirahman Abdishakur Warsame was released from prison in Mogadishu on Thursday midnight, according to sources.
The release came two day after Somali government forces have arrested Abdirahman in Mogadishu, following a raid against his residence, which killed at least four of his bodyguards.
He was injured lightly during the raid.
Abdirahman was arrested for treason, Somali Security Ministry said in a press conference in Mogadishu on Monday.
On Tuesday, he appeared in a Mogadishu court charged with treason, but the judge asked the prosecutor to provide evidence that the Abdirahman was guilty.
Abdirahman was served as the Minister of Planing, he was a candidate in a February presidential election won by President Mohamed Abdullahi Farmajo.
However, Abdirahman was released after pressure from his clan, sources in Mogadishu told Puntland Mirror.
In Somalia, the tribalism is still stronger than the government authorities while the war-ravaged country are trying to recover.