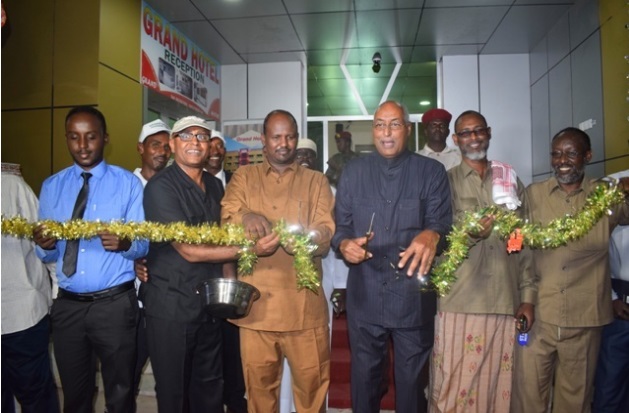 Garowe-(Puntland Mirror) Puntland's Vice President Abdihakim Omar Amay opened a new luxury hotel in Garowe on Saturday.
The Grand Hotel is one of the hottest in the city, which is funded by the diaspora returning to the country.
Speaking at the opening ceremony, the Vice President said the hotel is a symbol of the development of the city.
In the ceremony, the owners of the hotel said that the hotel offers to its guests the same services provided by hotels in the developed countries.
The hotel has gorgeous rooms with televisions and free internet access, restaurant and teashop.
In the pasts few years, Garowe city has attracted investors who want to make investment in Garowe.
New enterprises, shops and cafes, and restaurants opened in Garowe in recent years.