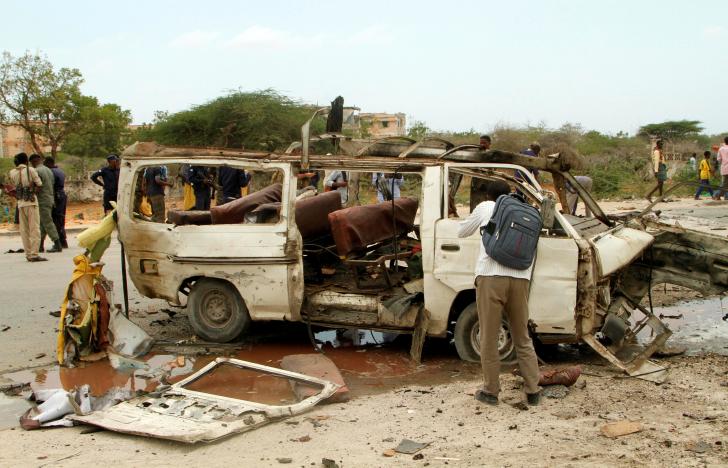 Mogadishu-(Puntland Mirror) At least 15 people have been killed in Mogadishu on Sunday after a car bomb targeting senior officials leaving a military base, security and medical sources say.
The car bomb destroyed a minibus carrying civilians, and most of the people killed and wounded in the attack are civilians, according to the sources.
More than 30 people were also injured in the blast, as medical officials in Mogadishu told Puntland Mirror on phone.
Al-Shabab armed group has claimed the responsibility for the Sunday's attack, according to Al-Shabab radio station, Al-andalus.