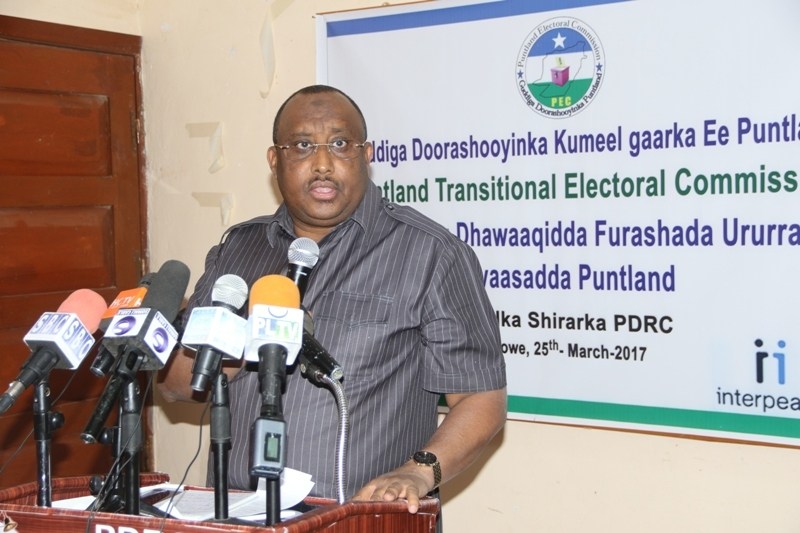 Garowe-(Puntland Mirror) The Puntland government officially launches the multi-party system on Saturday. The launching ceremony took place at Puntland Development and Research Center (PDRC) in Garowe attended by the president, Abdiweli Mohamed Mohamed and the other government officials.
Speaking at the event, the president told that the multi-party democracy system has big benefits to the entire Puntland people that would give every Puntland citizen to freely elect the one who desires.
President Abdiweli has inspired to the Public to be part in this democratic process, in order to to take the government away from the primitive way of governance based on clan lines in Puntland.
However, in 2013, Puntland's former administration led by Abdirahman Mohamed Mohamoud Farole has tried to adopt the system in Puntland, which later failed due to its technical obstacles that government has carried out.