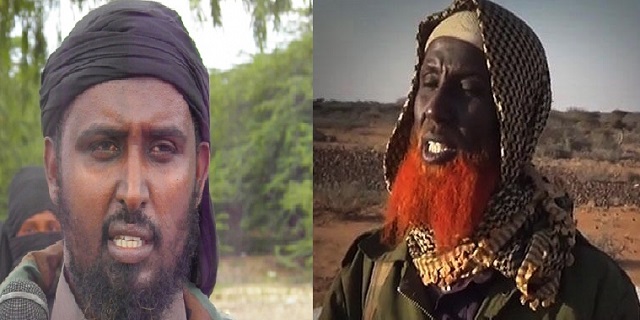 Bosaso-(Puntland Mirror) Over the past few months, the traders in Bosaso town witnessed threats from Islamic State, also known as ISIS, a trader said.
One of the traders, who spoke on condition of anonymity, told the Puntland Mirror that the ISIS militant had phoned the traders and forced them to pay a tax.
"Most of the traders in Bosaso have received calls from the ISIS asking them to pay what they called taxes," the trader said.
The militant group threatened traders if they did not pay the money, according to the trader.
"They threatened to kill the traders if they do not do what the militant want." anonymous trader said.
Al-Shabab militant group, which launched its insurgency in Galgala Mountains in 2010, was the only group involved in tax collection in Bosaso, top officials said.
Commenting on traders who refused to pay additional taxes imposed by government in 2017, Puntland President Abdiweli Mohamed Ali accused the traders of paying taxes to Al-Shabab.
Assassination on traders
Several traders were killed in Bosaso town since the last quarter of 2017. The traders are said to have been targeted because they refused to pay taxes to the ISIS.
The targeted traders included the deputy manager of Golis telecom, Abdullahi Ali Omar, who was killed by gunmen in Bosaso in August this year.
All these killings are suspected to be behind ISIS because the traders refused to pay the demand.
No one has been arrested for the killings, security sources told Puntland Mirror.
ISIS militant led by Abdulkadir Mumin remains in hiding in Bari region, and is believed to have established intelligence group, known as Amniyat, in Bosaso, Puntland's commercial hub.
It is alleged that the ISIS's Amniyat group are responsible for the murder of government officials and targeting traders who reject to pay ISIS taxes.
Engaged in Fighting
Last week, militants from Al-Shabab and ISIS clashed in Miiraale remote area, just a few kilometers southwest of the Qandala coastal town of Bari region.
Al-Shabab was the only active terrorist group in Puntland before a small number of members broke from it in late 2015 and has declared allegiance to ISIS.
Abdi Omar Bile, a freelance journalist in Puntland, who reports security stories, said the recent clash underlines that Al-Shabab is worried about the growing presence of ISIS in the region, so this led to the fresh offensive.
"ISIS has about 20 fighters when it emerged in October 2015, and now had about 150 militants, this is clear that it has become stronger." He said.
He added: "collecting taxes by ISIS also challenged Al-Shabab, which had been extorting money from traders for years, therefore the armed action taken by Al-Shabab is to prevent the fast-growing of its competitor, ISIS."
On Thursday, Al-Shabab militant group has declared war against ISIS faction in Somalia.
In a statement published by pro-al-Shabab websites, the spokesman for the militant Ali Mohamoud Raage, also known as Ali Dheere, described ISIS group as "cancer," vowing to root out them.