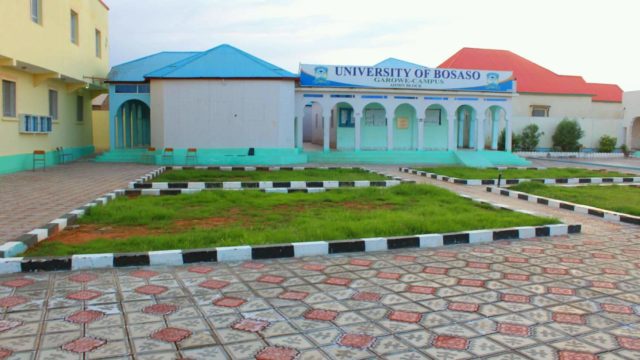 University of Bosaso (UOB) was initially established as an institute in Bosaso town in 2006.  Within few years it had become an accredited university, fulfilling all the required criteria of being a higher education institution. The university opened its first campus in Garowe city in 2012.
University of Bosaso is vying to be the top leading university in Puntland State of Somalia despite its short existence. Puntland Mirror had an exclusive interview with its Garowe campus director, Dr. Mohamed Ali Maslah to ask about the university's achievements, challenges and future plans.
From 30 Students to 953
UOB Garowe campus started its first intake of 30 students to study Community Development in its only one faculty. "The university's Garowe campus could accommodate only one faculty, the faculty of Social Sciences, offering only one programme", the University's Garowe campus director Dr. Mohamed Ali Maslah said. "To start with, we had rented a private building to house the university and recruited three lecturers and three management and supporting staff", The director added.   
Within a short period of time, the University started to expand rapidly, partly due to its outstanding quality of education and excellent teaching standards. This growth allowed the university to launch new faculties on different disciplines such as the faculty of Health Science.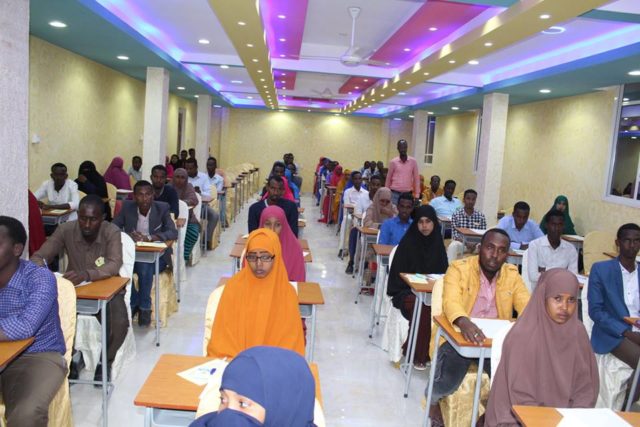 The expansion of the university's scope and faculties and the increasing number of students made it crucial to rent another building block, according to the University's director. It is with this in mind that the university embarked to build its own premises, a state-of-the-art purpose-built campus including modern classrooms, workshop spaces and library at 30th Street in Hodan district of Garowe city. Today this campus provides unparalleled learning experiences and opportunities to 953 students. This year marked the first cohort of graduates, 200 students from the different faculties.
Early Days Challenges
"Even though the university was running well in Bosaso town and was technically and managerially organized, we encountered a number of challenges in our endeavor to start up a new campus in Garowe", the university's director said. "Challenges came from different directions, from being a new brand in a competitive environment to difficulties in image and trust building.  There were other universities already operating in Garowe city which were trusted and had built good reputation around them".
"In the world of academia, academic achievements and qualification, philosophical thinking, research and teaching experience go hand in hand. The university's leadership and teaching team, who were all fully qualified young people, had to grapple with prejudices against young people whom many people in our society believe do not have sufficient experience to run a big higher education institution. The biggest challenge we had faced as we embarked on this long journey was our bid to secure the people's confidence in us and successfully deliver excellent education in a short time", Dr. Maslah added.
Dr Maslah reminiscently talks about the early days of the university. "The university was new, the lecturers were young, and everything seemed fresh with no track record and no credentials. On top of that we did not have suitably designed teaching and learning facilities such as library and group study areas. The whole thing was more like a big risky gamble than an adventurous, entrepreneurial venture".   
The youthful university staff have done an incredible job to face up to those challenges and successfully develop the university as a reputable, modern centre of education and research excellence. The university's new own premises, the expansion of its portfolio of faculties and the growth of student numbers are all testimony to its success, inventive development and careful planning.
UOB Garowe-Campus Faculties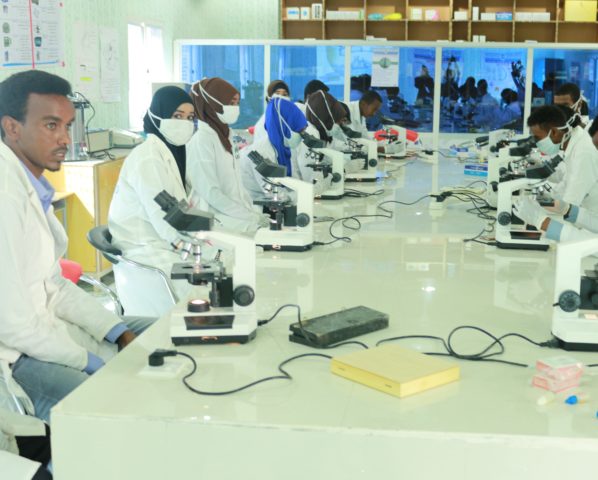 The University comprises of five faculties: the faculty of Social Sciences, the faculty of Commerce & Modern Management, the faculty of Health Sciences, the faculty of Law and Sharia and the faculty of Information Technology. Each faculty has one or more departments.
The university offers a range of programmes and courses from Social Science, Community Development, Public Administration, Modern Management, Human resource Management and Accounting to Health Science, Clinical Nurse, Midwifery, Laboratory, Public Health, Nutrition & Pharmacy. The faculty of Sharia offers Ushul Fiqh stream whereas the faculty of Information Technology grants degree programmes in Computer Science.
Dr Maslah, the university director, takes pride in the university's capability to meet the needs of the community particularly the enviable success of the faculty of Health Science.
Student Admission Criteria
Dr. Maslah explains the Student admission criteria: "The first requirement to get a place in UOB Garowe campus is Secondary Education Leaving Certificate. The prospective students must have completed secondary education and achieved a high grade in the subjects of the programme or course they intend to pursue. For example, if a student has obtained high marks in Science subjects, then he/she is eligible to join Science faculties. Applicants must also pass university entrance examination".
University's Social Responsibility
The university takes its social responsibility seriously.  Dr Maslah said, "Surely, the university plays a major role in providing teaching and guidance in our society and have a very positive impact on the society.  We give young people from all kinds of backgrounds the opportunity to go to university, educate and train them to be competent future professionals and leaders.  We take part in local community initiatives in our best of abilities".
The university's assistance has been the most effective in the health sector. It has recently engaged with local community in Nugal province and used university volunteers to provide basic health care services in rural areas during droughts. Likewise, health science students, graduates and lecturers in partnering with Puntland Ministry of Health have conducted health awareness campaigns, outreach programmes and mobile outpatient treatment and referral services in villages in Nugal province, namely Hasbahalle, Godob-Jiran and Qarxis.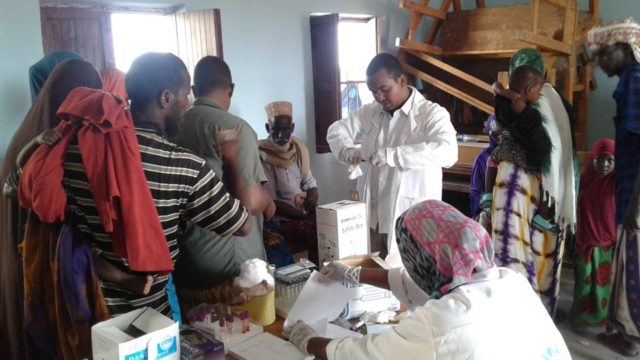 Another example of its social responsibility worth mentioning is the university's comprehensive capacity building training to Garowe local authority officers on the establishment of an Integrated Waste Management Systems.
The Educational Background of the University Lecturers
The university employs qualified, competent academics, experts in their field of study and professional teaching support team. The minimum degree qualification for lecturers is Master's degree with sufficient experience but the university has employed Bachelor's degree holders with vast experience and proven record of expertise in their field to lead lectures at Diploma levels.  In addition to that, the Human Resource Department of the university considers other criteria to select candidates such as personal qualities, interpersonal skills, ethics and standards of conduct.
"The university has a rigorous system of vetting, selection, interviewing and employment", Dr Maslah said. "We closely assess the applicant's planning and communication skills, his or her presentation of schemes of work, teaching methodologies and other tutoring skills. During the probation period, we conduct further monitoring and evaluation to determine long term suitability of the post and areas for improvement and continuous professional development".
Dr Maslah acknowledged the concern of some students when they see fresh inexperienced university graduates who start leading lectures. He said, "It is very difficult to get experienced lecturers for every subject.  We put everyone through the same process of recruitment.  These fresh graduates have proven their academic achievements and work under the supervision of qualified, experienced senior lecturers. We provide on job training and continuous education for all our lecturers especially the new fresh lecturers who are willing to teach. The lecturer may hold a Ph.D. and knows how to lecture but he or she may face different sets of circumstances such as new methods of teaching or new subject area. For example, senior lecturers whose background is not in education or who do not possess teaching qualifications, we provide them teaching training.''.
Dr Maslah confirmed that the university is working on opening Post-graduate Diploma in Education Programme in partnership with Islamic University in Uganda (IUIU). This opportunity will be open to all eligible university lecturers and everyone who is willing to be a teacher.
Quality Standards  
In order to secure high quality status, the university focuses on inspiring teaching, rich learning materials and unforgettable learning experience. It strengthened the rules on student admissions, attendance, code of conduct, assessments and end of programme examinations. Dr Maslah said that the university hired an independent educational consultant who works with international university to inspect and measure the university's educational quality standard.
The university director boosts that, "in the second year running, the university has obtained excellent quality recognition.  This year Kigali University Vice Chancellor of Academic Affairs is going to be with us for several months to look at how we conduct business in our academic routine and culture, how we handle examinations and what not''.
In a recent graduation ceremony, experts from the IUIU were among the dignitaries who attended it to assess and evaluate the university's performance and other aspects of student life. Students are given memorable learning experience and extracurricular activities such as sports, life skills in order to help them enjoy their time at UOB Garowe campus and to prepare them for life in adulthood and to be productive members of the society.  We also conduct student surveys to gather their opinions on the quality of our educational courses and help us to enhance our teaching practices and overall academic services.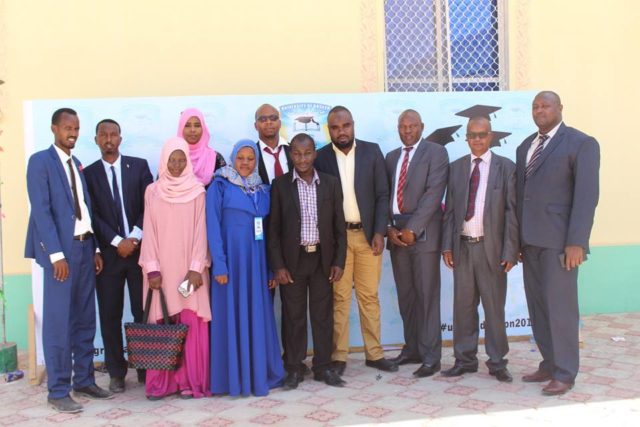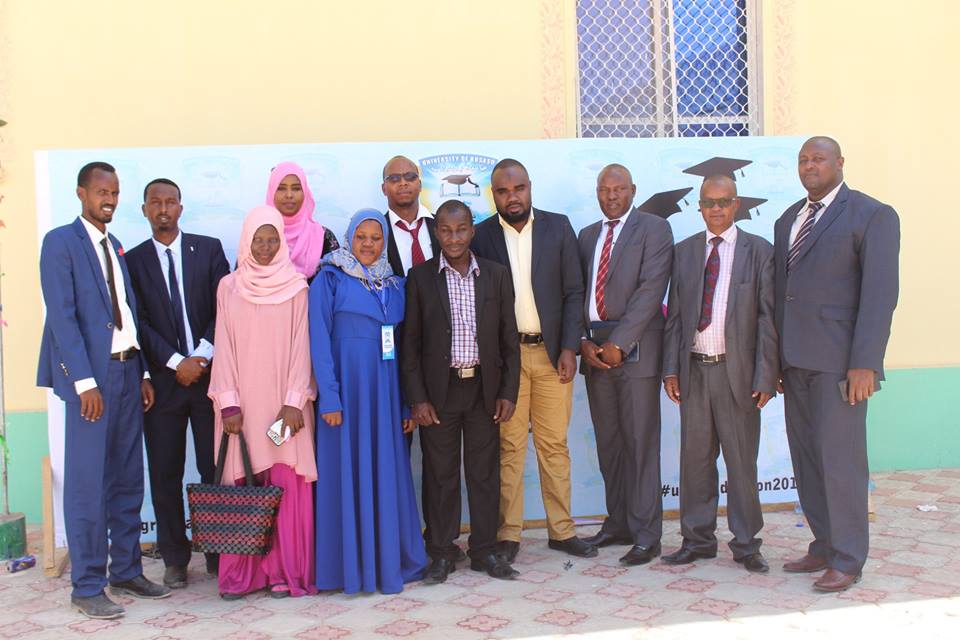 "I think that we differ from other universities in the region not only in the way we educate and train students, but also the other Bosaso University student life experiences. For example; we make every effort to secure internships and attachments for our students in health''. The director said. He added, "We have recently launched a separate entrepreneurship programme with the aim of training students on variety of skills, in order to help them to be innovative, and create jobs, instead of seeking jobs''.
Other University Relations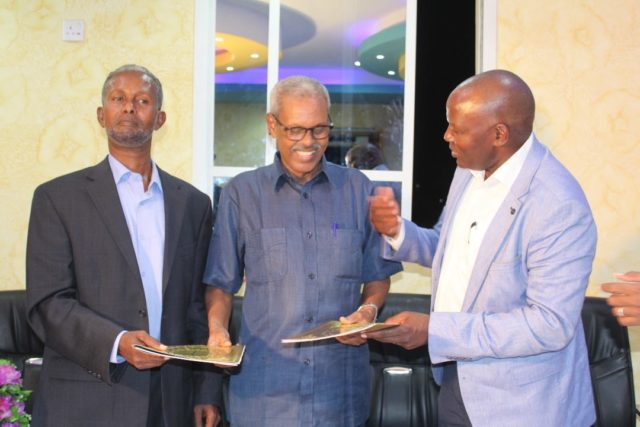 According to the director, the University of Bosaso is officially registered at Puntland Ministry of Education & Higher Education and the Ministry of Education of the Federal Government of Somalia. The university is a member of Puntland Universities Association (PUA) and maintains good working relationships with regional and national universities. It has established a strong partnership with international universities in the neighboring countries, including Mount Kenya University in Kenya in which it hosts a Master's program delivered by Mount Kenya University. Dr Maslah explained that "they take part in staff and experience exchange programmes, share knowledge and teaching resources, courses and educational materials and collaborate in research with other international universities. Bosaso University is affiliated with IUIU in Uganda".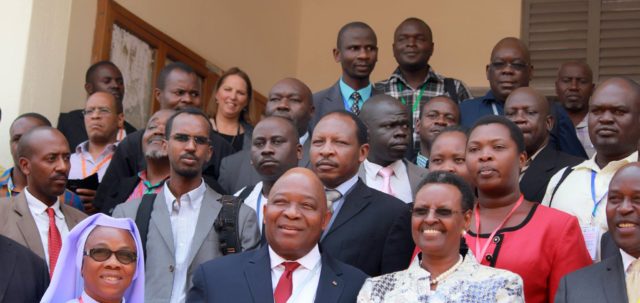 University of Bosaso graduates are taking their Master's studies in international universities in Turkey, Malaysia, Sudan, Uganda and UK where Bosaso University do not have any partnerships. This provides a strong evidence of the wide acceptance and recognition of Bosaso University qualifications around the world.
Research Efforts
The university director suggested that research is of paramount importance to the university and that its teaching activities are interlinked with research projects. The university have successfully accomplished several research studies in the last couple of years and is now developing research expansion strategy in various fields.   
On September 2016, the university reported on a research in Tahriib (Illegal Migration) across Puntland towns, a copy of which was seen by Puntland Mirror. At present it is immersed in a prominent research project on the problems facing small businesses in Puntland, which will be published very soon. Another research area in the offing examines Democracy and Federalism in Somalia.
Future Outlook
The management of University of Bosaso, Garowe campus hopes to enhance its quality education and maintain the university's outstanding achievements in order to secure its future sustainability. The university director said, "We are very hopeful that we will continue in this path to improve regularly and come up with new initiatives and better ways of delivering quality education. We aim to gain international recognition unmatched in the history of Somali academia in the next few years. We intend to push ourselves out of our comfort zone and reach beyond borders."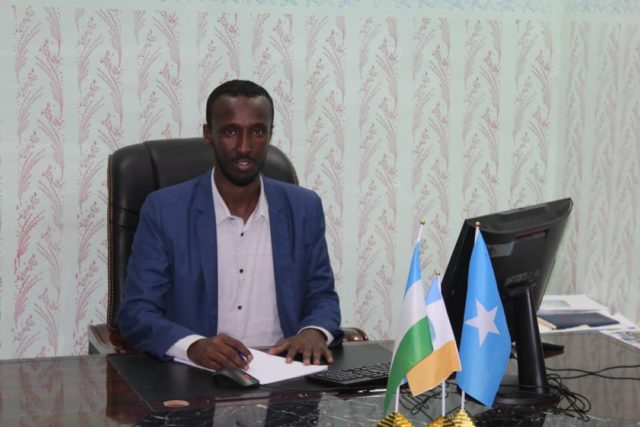 Dr. Maslah assures that the young men running Bosaso university are future leaders, the intellectuals who will influence policy and enable our society to reach new heights in higher education.  "Frankly, these young people started this branch of Bosaso University in Garowe town and worked tirelessly to ensure that it can pay its bills and make it a reality at a time when few people were willing to take them seriously. That is what is making us belief in our strengths, our resolute and our skills to even dream for bigger promising projects", He said confidently. He concluded the interview with an observation, "The university is headed to be the top number one leading university in higher education in Puntland".