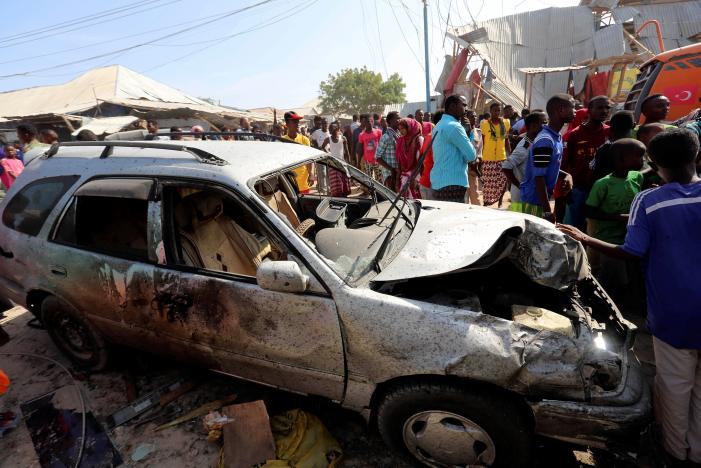 Mogadishu-(Puntland Mirror) The death toll in a suicide bomb attack at a market in Mogadishu has risen to 39, according to the medical sources.
The blast occurred after a car laden with explosives was detonated through a Kawo-goday market in the Mogadishu on Saturday noontime.
At least 38 people were killed in the attack, an ambulance operator said, as cited by Reuters News Agency.
"We carried 39 dead bodies and there were many others injured," Dr Abdikadir Abdirahman, director of the Aamin Ambulance Service, told Reuters.
According to the witnesses, the blast took place during shopping hours of the market.
Most of the dead are said to be civilians.
No one has so far claimed the responsibility for the Saturday's attack, but Mogadishu saw a wave of deadly suicide attacks claimed by Al-Shabab in the first few days of 2017.