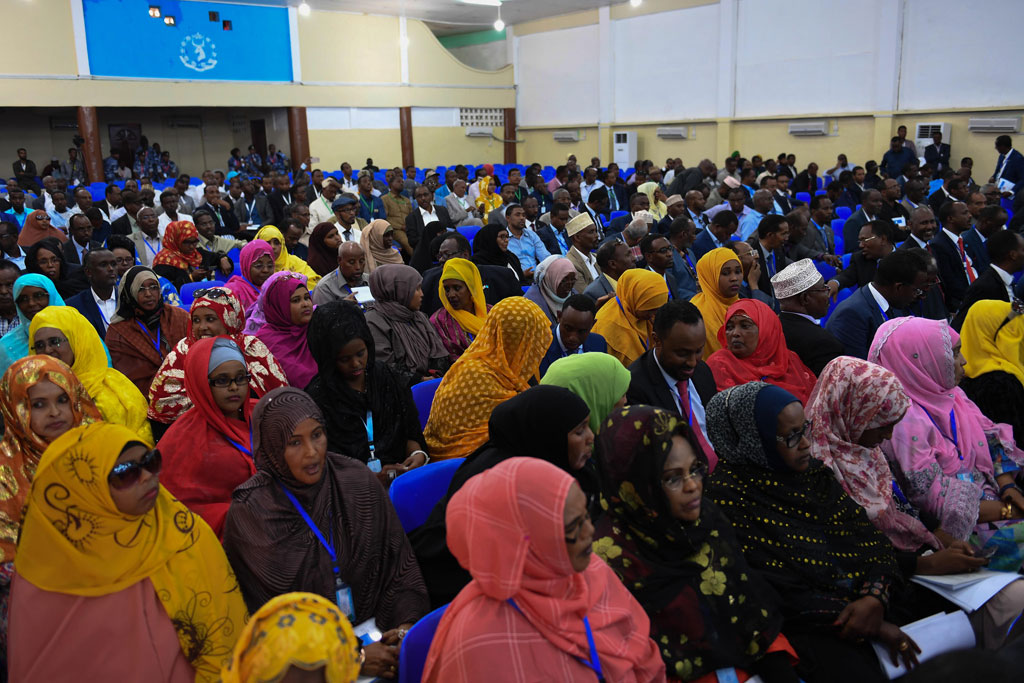 Mogadishu-(Puntland Mirror) The members of both houses of the federal lawmakers of Somalia are expected to meet in Mogadishu on Saturday.
During the meeting, the lawmakers will organize the election committee for the new speakers of both houses, according to the parliament's interim speaker Osman Elmi Boqore.
Last week, a total of 251 MPs and 43 senators were sworn in at General Kahiye police academy in the capital Mogadishu.
After the election of the speakers, the members of both houses will elect a new president on January 28, 2017, as planned.