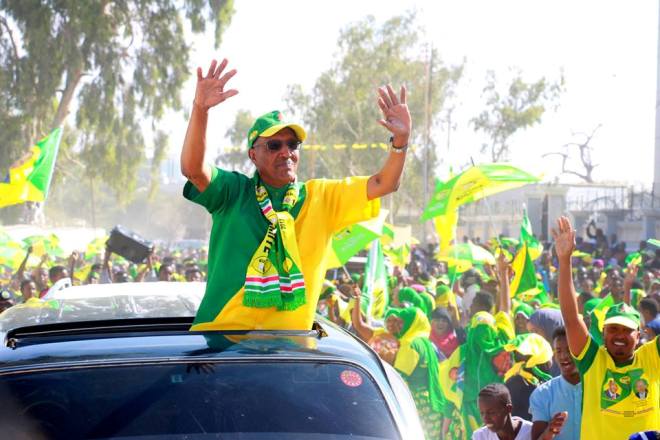 Hargeisa-(Puntland Mirror) Muse Bihi Abdi from Kulmiye ruling party has been declared the winner of Somaliland presidential election.
Muse received 55.19% of the vote, while his closest competitor Abdirahman Mohamed Abdullahi Iro garnered 40.73%, Electoral Commission announced on Tuesday in Hargeisa.
Iro, a candidate from Wadani political party said Monday that his party will not accept the results, noting the election was rigged.
Last week, nearly 700,000 people in Somaliland cast their votes to elect new president.
Somaliland located in north-west Somalia, considers itself as independent state, but is not recognized by the international community.
Who is Muse Biihi?
The new president, Muse Bihi Abdi, 69, a former Somali airforce officer turned a rebel commander, Somali National Movement (SNM), a guerrilla movement aimed to overthrow Mohamed Siaad Bare.
He studied in former Soviet Union and US.
He previously served as Minister of Interior under Mohamed Ibarhim Egal, late President of Somaliland.
Muse was appointed chairman of Kulmiye political party in 2010.
In late 2015, he was appointed Kulmiye presidential aspirant.