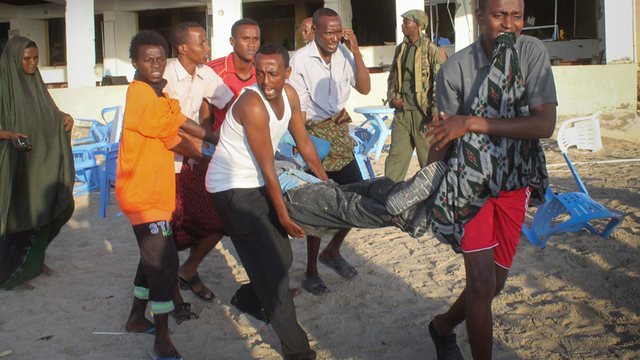 Mogadishu-(Puntland Mirror) At least three people were killed and 11 others wounded after blast ripped a small restaurant in Mogadishu on Saturday evening, police and officials said.
A spokesman for the Mogadishu city, Abdifatah Omar Halane told Reuters news agency that the bomb had been hidden in restaurant.
"A bomb that was planted in the tea shop exploded," Abdifatah Omar told Reuters.
Police officials said the dead and injured included soldiers.
The death toll was likely to rise because some of the injuries are serious, according to the police.
No one has yet said they were behind the blast, but security officials said they believed the Al-Shabaab planted the bomb.