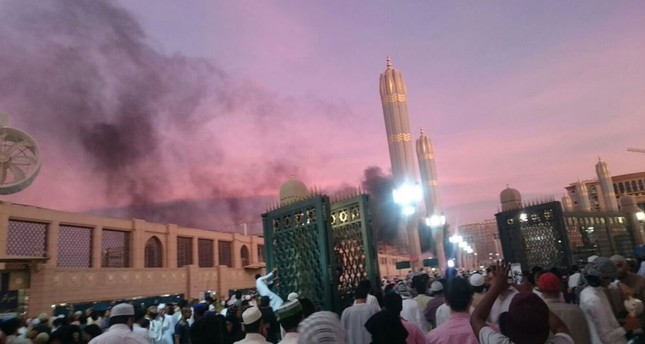 At least four people, including two security guards, were killed in an explosion outside the Prophet's Mosque in Saudi Arabia's Medina, according to the sources.
Pictures on social media show smoke billowing from a fire outside the mosque where Prophet Muhammad is buried.
The cause of the explosion on Monday evening was not immediately known. Some reports suggested it was a suicide bombing, while others said a gas cylinder had blown up.
The explosions occurred just before the Maghreb (sunset) prayers when people were breaking their fast inside the mosque.
No-one has yet said they were behind any of the attacks.
They come with the holy month of Ramadan drawing to a close and ahead of the Eid al-Fitr holiday.