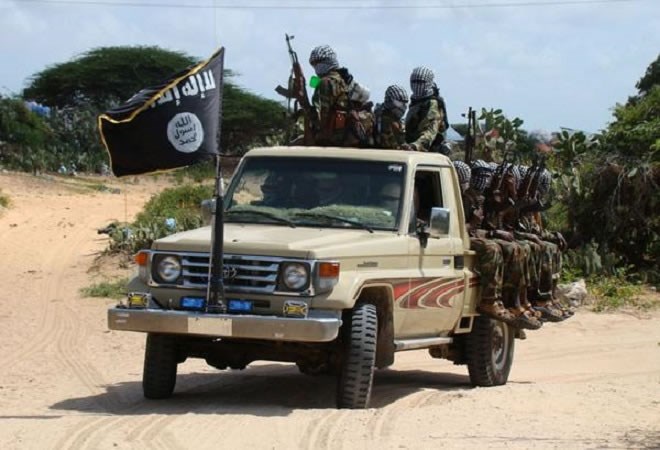 Mogadishu-(Puntland Mirror) At least ten people were killed after Al-Shabab fighters attacked Barawe coastal town of Lower Shabelle region midnight, officials and residents say.
Heavy fighting occurred in the town between the Somali government troops and the attackers, according to the military officials.
Abdirahman Abdi Roble, Somali military officer in Barawe, told to the local media in Mogadishu that three government soldiers were killed in the attack, six others were also injured.
Roble said seven Al-Shabab fighters were killed by government forces in the fighting.
The official also said that one of the military vehicles was burned in the fighting.
Meanwhile, Al-Shabab's Radio Andalus reported 15 government soldiers were killed in the attack, but this information is not clear, the group has always exaggerated the losses on the government side.
Al-Shabaab does not mention the number of fighters killed during the fighting.
Barawe has been a Al-Shabab stronghold before the government forces seized in late 2014.