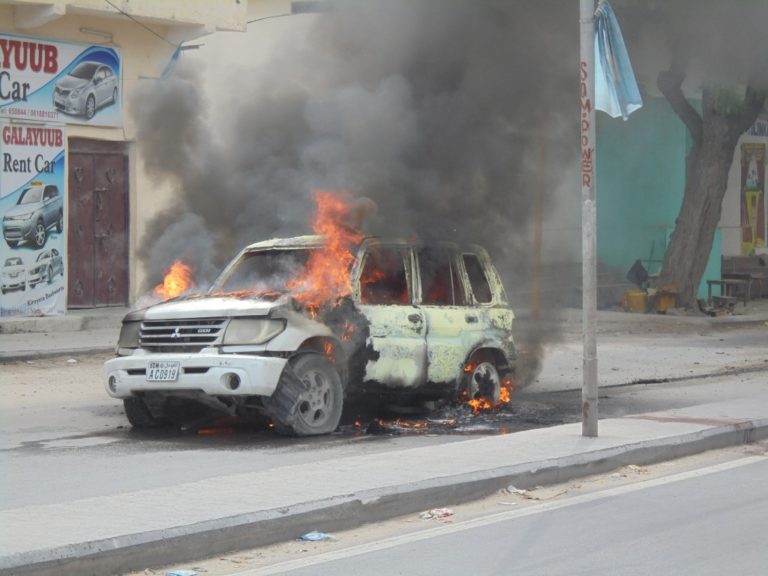 Mogadishu-(Puntland Mirror) A car bomb killed at least one person in the Somalia's capital Mogadishu, sources say.
The incident happened on Monday noon at Souk Ba'ad in Yakhshid area of Mogadishu.
State-run Sonna news agency reported on Monday that the security officials arrested the driver of the car and recovered weapons before the explosion.
According to the sources, at least four people were injured in the explosion.
There was no immediate claim of responsibility for the attack, but the Somali security officials said they believe it was the work of Al-Shabab armed group, which is battling to overthrow internationally Somali government based in Mogadishu.