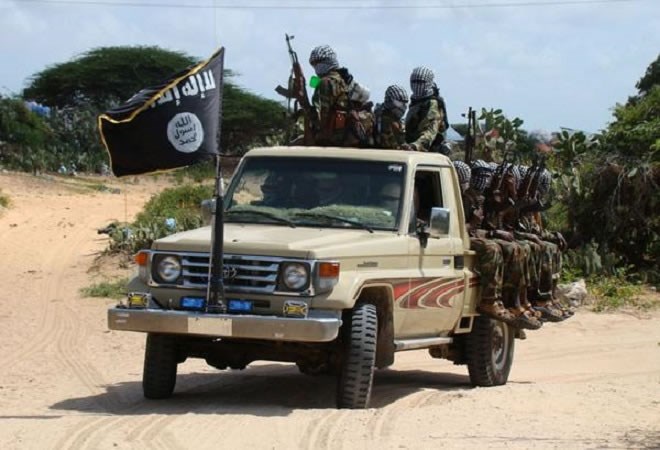 Mogadishu-(Puntland Mirror) Al-Shabab militants seized control of the southern town of Merca after Somali national troops withdrew, the second time they've took the strategic port since February.
Heavily armed al-Shabaab fighters moved into Merca on Monday, occupying government buildings, according to the residents.
In early February this year, al-Shabab seized the town when Somali national army and African Union troops pulled out.
Merca is ancient port town in southern Lower Shabelle province. It is situated around 60 miles (97 kilometers) from the capital, Mogadishu.