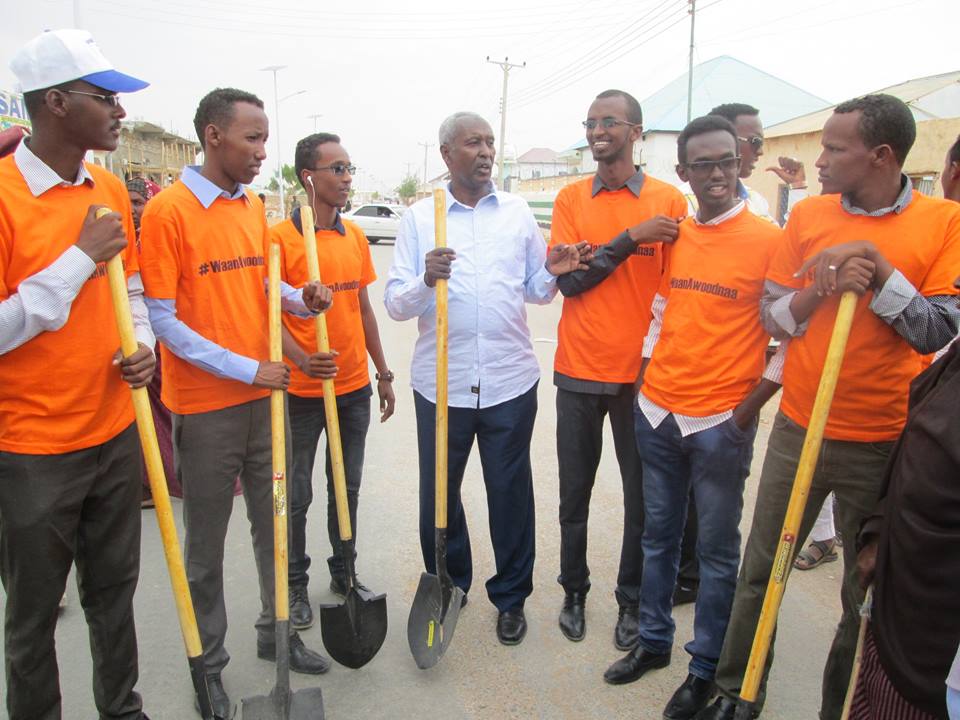 Garowe-(Puntland Mirror) Garowe Mayor Hassan Mohamed Ise known as Goodir in coordination with young volunteers on Sunday launched a hygiene campaign in Garowe to enhance the town's image, the capital of Puntland government.
Speaking to the media, Goodir thanked the youth for their efforts to improve the town's beauty.
Umulkhayr Awad, one of the volunteers of the campaign, said they are ready to take part in the improvement of their town.