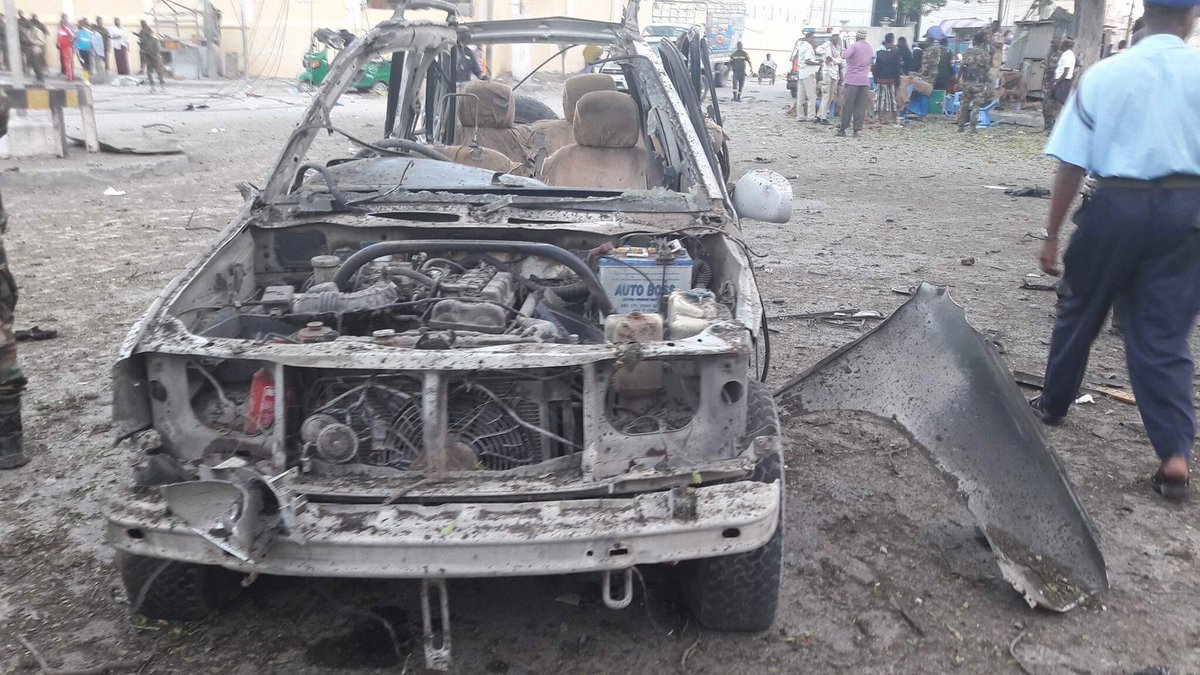 Mogadishu-(Puntland Mirror) At least five people have been killed in car bomb in Mogadishu on Tuesday, security and medical sources say.
A car crowded with explosives blew up at army checkpoint near Somalia's presidential palace (Villa Somalia), according to the sources.
The blast also resulted in numerous injuries, as medical officials in Mogadishu told to the Puntland Mirror on phone.
No group has yet claimed responsibility for the bombing, but Al-Shabab armed group carried out similar attack in the past.
Tuesday's blast came a few hours after Somalia's Premier Hassan Ali Khayre unveiled his cabinet ministers.