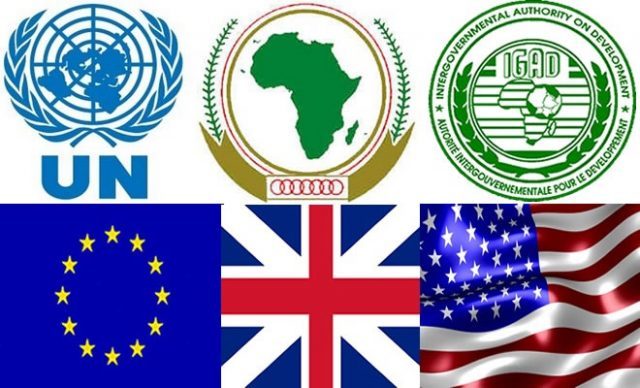 Mogadishu-(Puntland Mirror) The United Nations, African Union, European Union, Inter-Governmental Authority on Development, Ethiopia, Italy, Sweden, the United Kingdom and the United States are extremely concerned by recent political and security developments in Mogadishu that risk derailing hard-earned political, economic, and security achievements and tarnishing the reputation of Somalia, said in statement issued on Friday afternoon.
"The international community urges all Somali leaders and politicians to respect the rule of law and the Provisional Federal Constitution in resolving political differences.  This needs to include preservation of democratic space. Activities that increase tensions leading to possible violence should be avoided at all costs," the statement added.
"The international community urges leaders in Parliament and the Executive to engage in respectful discussions in the coming days and to use constitutional and peaceful means to resolve political differences."
In recent days, there was a no-confidence vote against the parliament speaker Mohamed Sheikh Osman Jawari in Mogadishu.