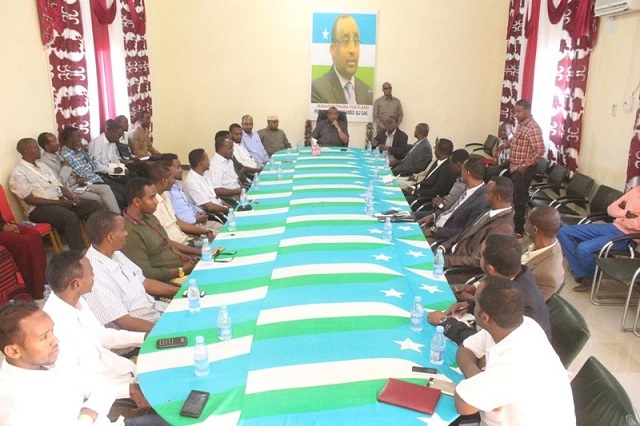 Galkayo-(Puntland Mirror) Puntland's President Abdiweli Mohamed Ali has met with several members of Galkayo district council at his residence in Galkayo town on Wednesday.
The President advised the local council to avoid things that can cause conflict and may constrain their activities.
President Abdiweli urged them to cooperate closely with other agencies in the common tasks including different branches of the security and the administration of the region.
On 8 July, the Puntland President has dissolved the local council of Galkayo town after they failed the work of the town and numerous government officials were assassinated in the town during the past few months.
However, the election of Galkayo mayor will take place on Saturday, according to the officials.