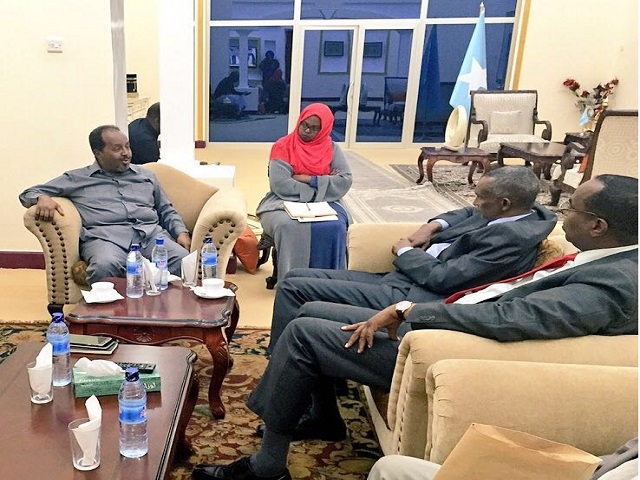 Mogadishu-(Puntland Mirror) Somali President Hassan Sheikh Mohamoud met a delegation led by executive secretary of IGAD Mahboub Maalin in the Somali capital, Mogadishu on Friday.
The meeting was focused on IGAD heads of state summit which will be held in the Somali capital, Mogadishu next month.
The meeting also discussed security issues, politics, the formation of Hiran and Middle Shabelle, and the upcoming elections of Somalia in 2016.
The two sides have agreed on all the issues discussed with the Secretary General of IGAD stressed that IGAD will fully supports Somalia, particularly programs that are important for the elections.
Somali foreign minister Abdisalan Omad Hadliye and other Somali government officials also participated in the meeting.