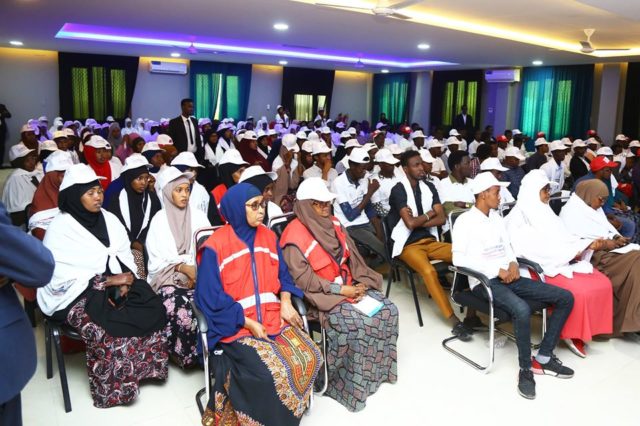 Garowe-(Puntland Mirror) Commemoration of World Aids Day on Sunday held in Garowe, Puntland capital.
Speaking at the event, director of Puntland Aids Commission (PAC) Abdikadir Mohamed Ahmed said that 486 people with HIV were found in Puntland.
"Currently there are 486 people living with the disease and receiving a medication across Puntland," he said.
In Puntland, between January and September, about 10,024 people were examined for a free test and 56 were HIV-positive, according to the director.
World AIDS Day takes place on Dec 1 every year to unite people in the fight against HIV, the virus first identified in 1984.
Police officer with HIV-Positive promoted
Puntland Police officer Bashir Osman Awad who was captain was promoted to the rank of major by Puntland Vice President Ahmed Elmi Osman on Sunday, according to a decree from the presidential palace.
Bashir appeared in a video widely circulated on social media last week, in which he revealed he's HIV-positive.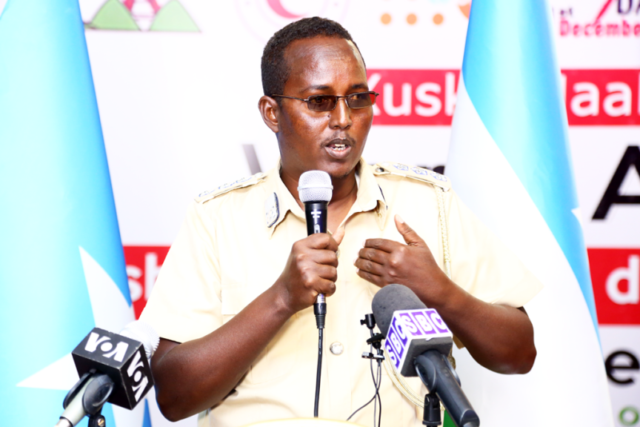 Many people have expressed solidarity, prayer, and support for Bashir after he forgave his former wife who infected him with HIV, she could face a death sentence, because she deliberately infected him with the disease.