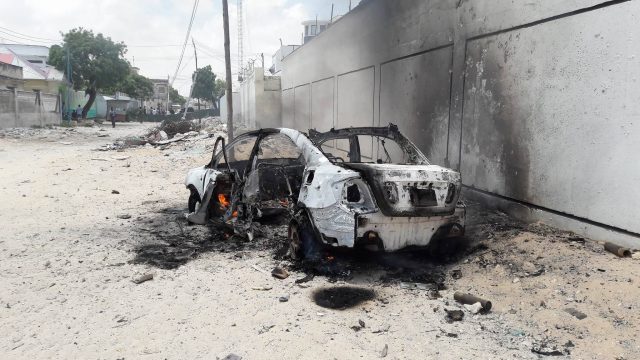 Mogadishu-(Puntland Mirror) Somali government forces on Sunday killed two Al-Shabab fighters who shelling artilleries in the capital Mogadishu, an official said.
Somalia's Minister of Internal Security, Mohamed Abukar Islow told reporters that the forces have killed two Al-Shabab gunmen who were shelling artilleries in Mogadishu.
Their car bomb was also exploded in the raid, according to the minister.
This comes after a series of Al-Shabab attacks that hit the capital over the past few weeks.
Last week, at least six Somali government soldiers were killed after Al-Shabab suicide bomber has blown himself up at a military camp in the outskirts of Mogadishu.