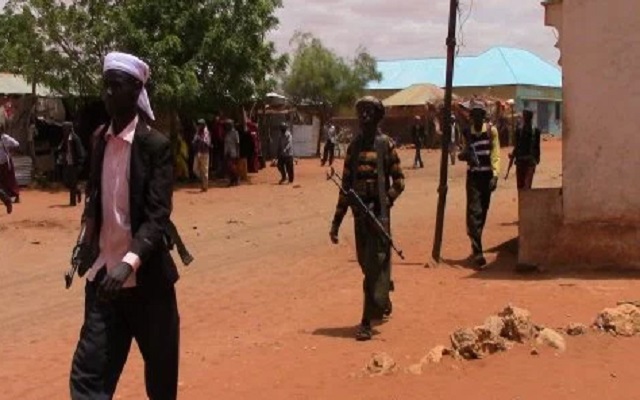 Abudwak-(Puntand Mirror) At least two Somali peacemakers have shot dead by Unknown gunmen in Abudwak town of Galgadud region, residents said.
It named the dead peacemakers as Fanah Adan and Mohamed Bare Dini.
No one has claimed the responsibility for the killing, but suspicion fell on Clan revenge.
According to the medical officials, at least 10 civilians were also wounded in the attack.
Clan revenge is common in Somalia due to hostilities between the Somali clans and lack of functioning government.