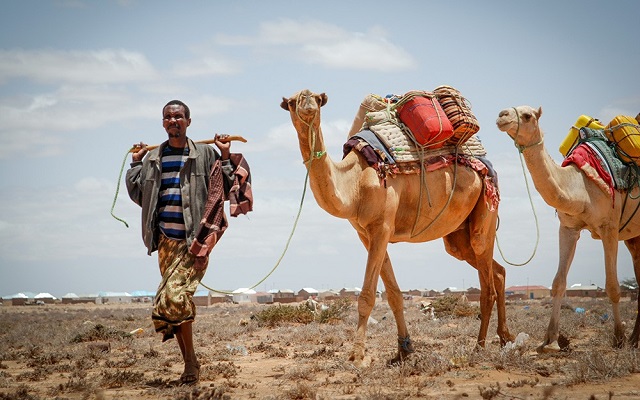 Garowe-(Puntland Mirror) Somalia's Puntland is facing its worst drought in decades, with 1.5 million people need for food and water.
The drought has caused shortages of water and pasture, leading to the death of livestock, which is the backbone of the Somali pastoralists' economy.
As drought continues, rural families are abandoning the land and moving into the towns after their livestock deceased.
Nugal, Bari, Mudug, Sool, Sanaag and Karkaar regions are the worst affected by the current drought.
In Karkar region, at least two people dead due to hunger and thirsty over the last weeks, according to the residents.
The failure of the Deyr rainy season, usually October to November, has caused the drought that is expected to get worse in the coming months.
Puntland government on Thursday has appealed to the public and the international community to help provide food and water for rural families affected by the drought.