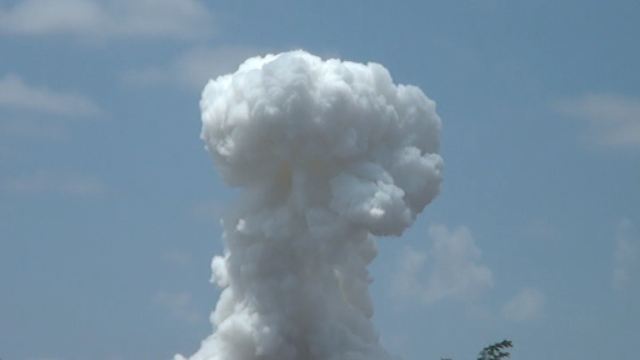 Beledweyne-(Puntland Mirror) At least 10 people have been killed, including AMISOM soldiers after a suicide bomber has driven a vehicle loaded with explosives into an AMISOM military base in Beledweyne town of Hiran region in central Somalia, resident said.
"Ten people died in the attack," a resident, who asked not to be named, told Puntland Mirror.
"Five of the dead were AMISOM soldiers from Djibouti." He added.
African union peacekeeping mission in Somalia (AMISOM) tweeted they killed about 10 members of the Al-Shabab that had attacked their military base in Beledweyne.
Al-Shabab armed group has claimed the responsibility for the attack, Al-Shabab linked websites reported, citing the group's spokesman for military operation, Abdiasis Abu Musab.