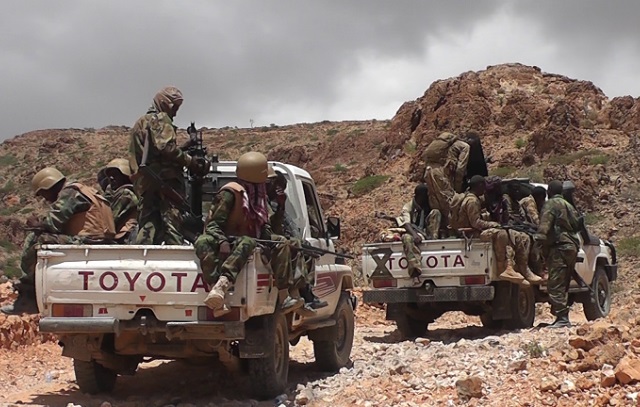 Garowe-(Puntland Mirror) A roadside bomb hit military vehicle carrying Puntland soldiers in Galgala village of Bari region, killing at least nine soldiers, security sources said.
A security official within Puntland forces, who requested anonymity, told Puntland Mirror that nine soldiers were killed when military convoy from Galgala to Bosaso port town was hit by roadside bomb in the mountains of Galgala on Sunday morning. 
Three soldiers were also wounded in the blast, according to the official.
Al-Shabab armed group has claimed the responsibility for Sunday's blast, according to its Radio Station, Al-andalus.
The armed group has been active in Galgala Mountains of Puntland since 2010 and has carried out similar bombings in the past years.