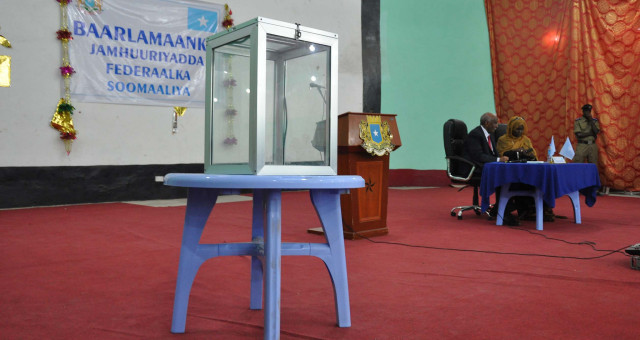 Garowe-(Puntland Mirror) Somali parliamentary and presidential elections will be delayed until at least February next year, according to the sources.
A Somali lawmaker who asked not to be named told to the Reuters news agency that the elections in Somalia to choose a new parliament have been postponed for the second time in two months due to a dispute over how to select future members.
"No election is going on," a lawmaker who asked not to be named told Reuters.
"There is inter-clan dispute over selection of clan elders (voters) and parliamentary candidates," added the lawmaker.
The government officials were not immediately available to comment.
The Somali elections had been scheduled to take place for last month, but were postponed to allow for more time for preparations.
Parliamentarians will be selected by clan elders and the selected members will then vote for president.
The incumbent President of Somalia Hassan Sheikh Mohamoud and the current Prime Minister Omar Abdirashid Ali Sharmake are standing for election.