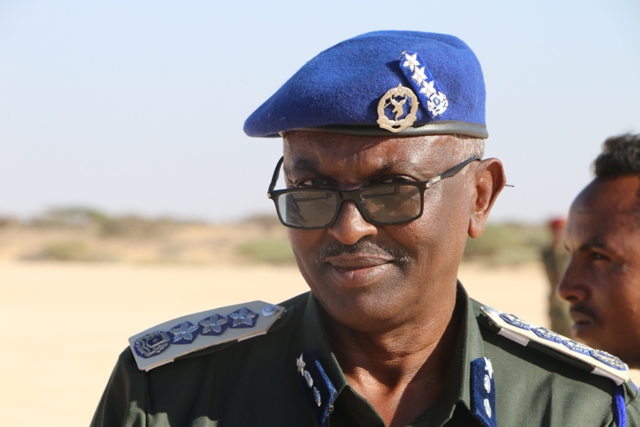 Garowe-(Puntland Mirror) Puntland Police Chief has been suspended from his job by President Abdiweli Mohamed Ali, statement said.
Abdikadir Farah Ereg also placed under house arrest, according to statement from the presidency.
The move come a day after Puntland Police Chief opened fire on the Nugal governor Omar Abdullahi Faroweyne, but he survived, and was injured by the deputy police chief.