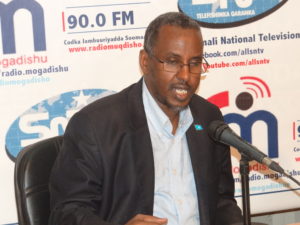 African Union peacekeepers killed about 240 al-Qaeda-linked militants in clashes at an Ethiopian military base in central Somalia on Thursday, Security Minister Abdirisaq Omar said.
Nine peacekeepers died in the fighting near Halgan, about 300 kilometers (186 miles) north of the capital, Mogadishu, that began when al-Shabaab insurgents attacked the base at dawn, Omar said on state radio on Thursday.
Ethiopian soldiers are part of African Union Mission in Somalia, which is trying to restore security to the Horn of Africa country, where civil war has raged for more than two decades. The raid follows an attack by al-Shabaab in January on a base in Somalia used by Kenyan soldiers, in which the Islamists said 100 troops were killed. Kenya's government acknowledged there were fatalities without giving a death toll.
Source: Bloomberg