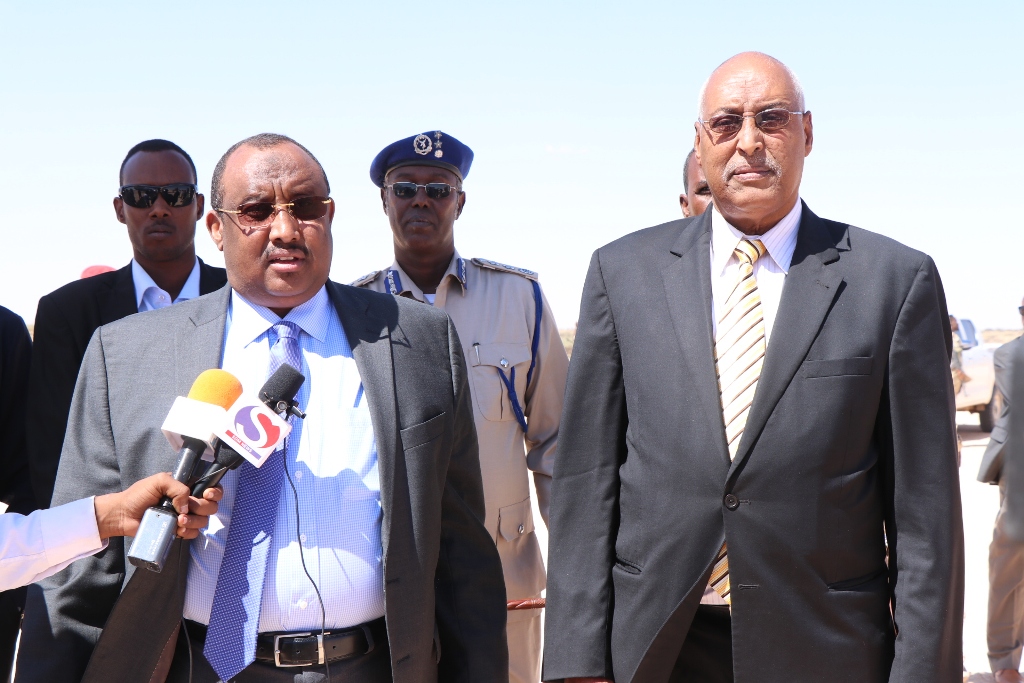 Garowe-(Puntland Mirror) Puntland President Abdiweli Mohamed Ali has traveled to Ethiopia on Monday.
Speaking to reporters at Conoco temporary airfield in Garowe, President Ali said he will hold talks with the Ethiopia officials during his visit to Addis Ababa, focusing on many areas such as security, trade and regional developments.
Some of the cabinet have accompanied President's trip to Ethiopia.