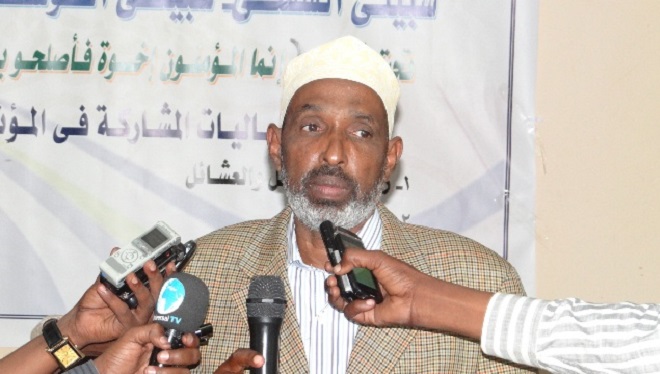 Mogadishu-(Puntland Mirror) The chairman of the Somali religious board and the father of Somali planning minister, Sheikh Yusuf Ali Aynte, survived an assassination attempt on Saturday evening after an explosive device was attached to his car.
The Sheikh was not in the car when the explosion occurred near Wheheliye hotel in the Somali capital, Mogadishu.
There is no group has claimed the responsibility so far, but armed group al-Shabab have carried out similar attacks in the past.