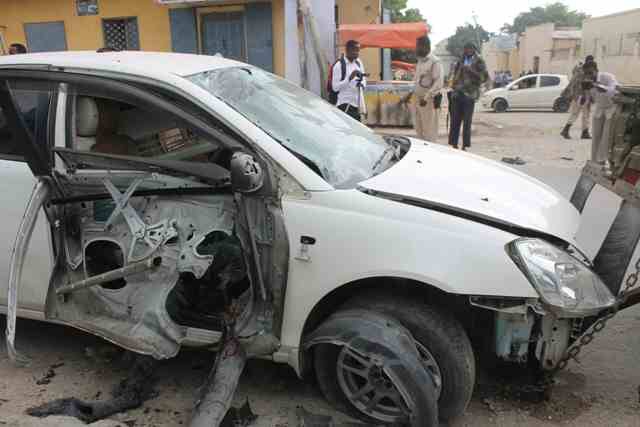 Mogadishu-(Puntland Mirror) Somali government official has been killed by a bomb planted into his car in Mogadishu on Monday, security sources and witnesses say.
It named the killed official as Abdikadir Osman Farah also called (Dr. Yare), who has been working with Somali Ministry of Education, according to the sources.
Dr. Yare was killed when a bomb planted under the driver seat exploded as he was driving near Martini hospital in Mogadishu, according to the witnesses.
No one has claimed the responsibility for the Monday's killing, but suspicion fell on Al-Shabab armed group, which carried out similar attack in the past.
The attack on Monday comes one day after a car crowded with explosives targeted senior officials leaving a military base in Mogadishu.
At least 15 people mostly civilians were killed in that attack.