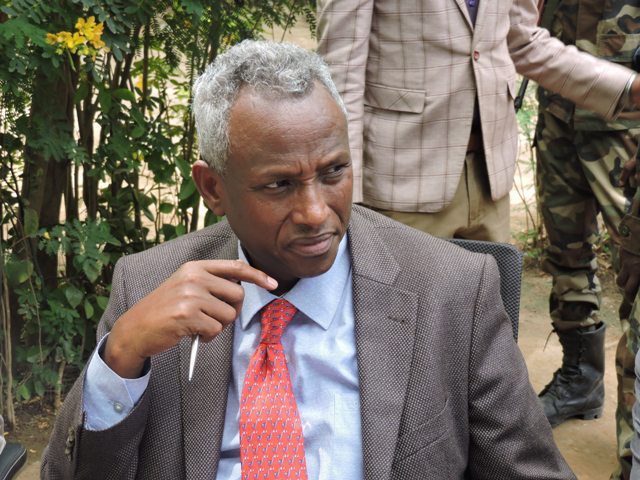 Mogadishu-(Puntland Mirror) Somali Interior Minister Abdi Farah Saeed Juha will visit Beled Hawo town in Gedo region this week, state-run news agency SONNA said on Monday.
During his visit in Beled Hawo, the minister is expected to meet the residents, according to SONNA.
Juha's visit comes amid tension between the Beled Haawo residents and Kenya over construction wall, which Kenya wants to build along its border with Somalia.
In recent weeks, residents in Beled Hawo town have been protesting against the construction wall, blaming Kenya for violating their territory.