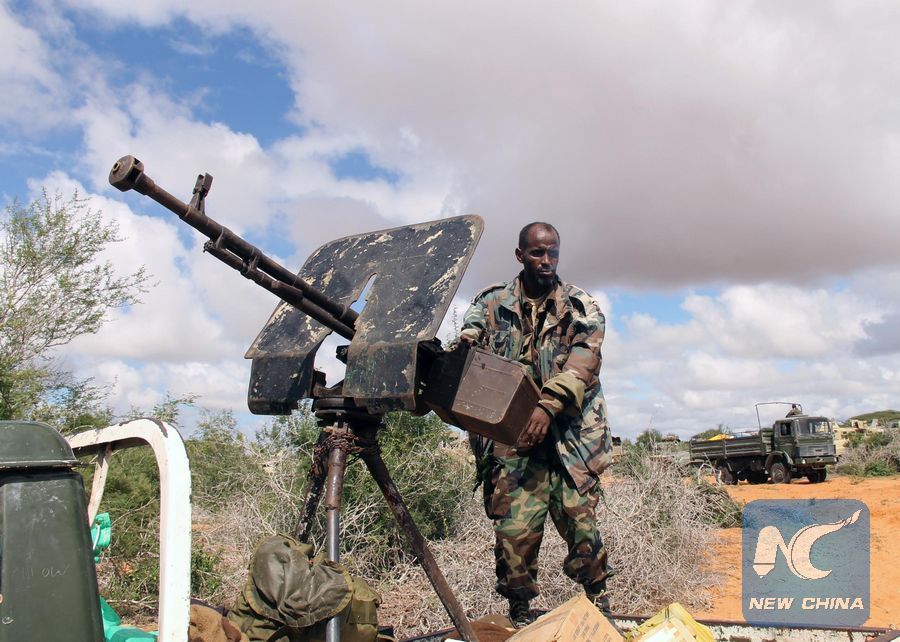 Mogadishu-(Puntland Mirror) Somali government forces backed by AMISOM troops have captured Tiyeglow town in Bakol region of southern Somalia on Monday, sources say.
The sources say that the joint forces took control of Tiyeglow without résistance after the Al-Shabab militants withdrew from the town.
Earlier this month, Al-Shabab militants had captured Tiyeglow after Ethiopian forces under AMISOM vacated the town.
Al-Shabab is fighting to topple the government in Mogadishu, the battle between the Somali government and the militants continued since 2006.