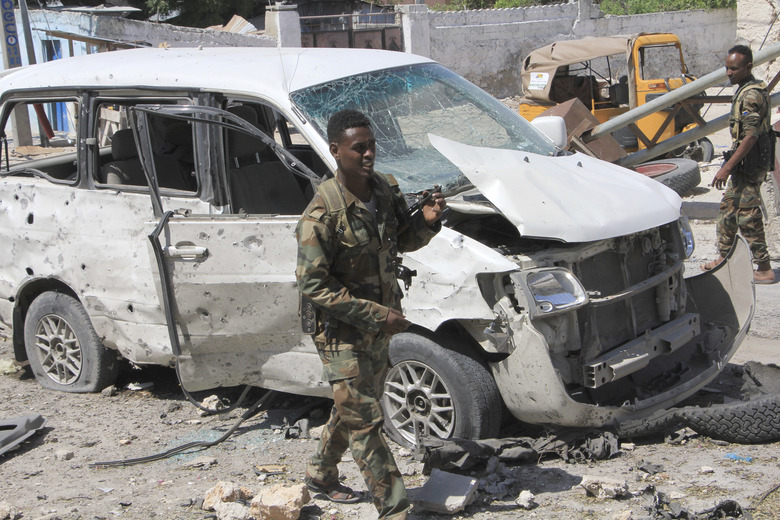 Mogadishu-(Puntland Mirror) At least two Somali soldiers were killed when a car filled with explosives Wednesday exploded in Wadajir district of Mogadishu, security sources say.
The car detonated when the soldiers were trying to defuse it, according to sources.
No one has claimed the responsibility for the Wednesday's attack, but Somali capital has witnessed a wave of car bomb attacks over the last weeks, claimed by Al-Shabab armed group.