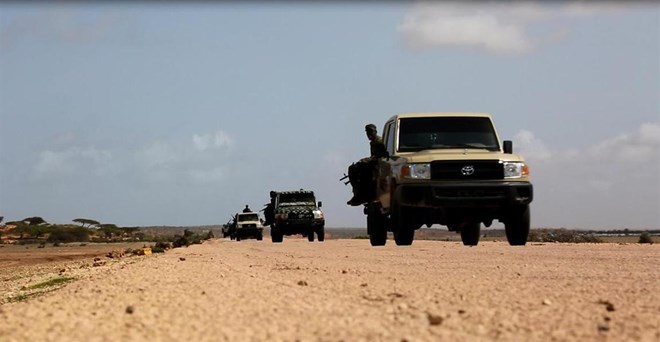 Kismayo-(Puntland Mirror) Somalia federal army and Jubaland forces backed by US Special forces have launched an operation against al-Shabab militants in the outskirts of Kismayo town in Jubaland, according to sources.
The operation was targeting the areas of Bula-gadud, Barka and Wirkow, which al-Shabab fighters have bases.
According to the residents, U.S Special Forces and its fighter jets was involved in the attack.
Somali government official, who spoke to the local media, said that the operation aim was to destroy al-Shabab bases in the outskirts of Kismayo.
There were no immediate loss figures available or reported.
Meanwhile, the Wirkoy Bridge was destroyed after al-Shabab militants installed huge bomb to delay the coalition forces who wanted to cross the Bridge, according to the residents.