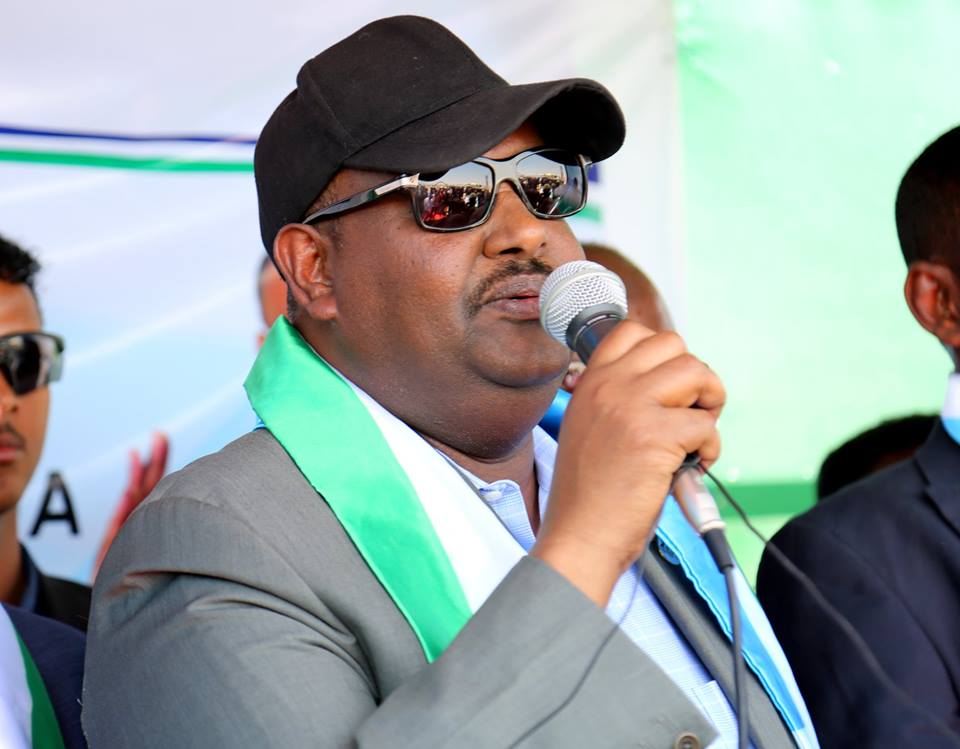 Bosaso-(Puntland Mirror) Puntland President Said Abdullahi Deni on Saturday arrived in Bosaso town.
The President and his delegation were welcomed by government officials and residents of Bosaso.
Speaking to the people who welcomed him, Deni said his administration would do more efforts to restore safety of the town.
"I promise to oppose those who want to harm our people's lives, I hope that the safety of the Bosaso will be restored," he said.
Said Abdullahi Deni last week started his first domestic visit since taking office in January 2019.
In recent months, killings occurred in Bosaso against the DP World's manager at the port, traditional leader and soldiers.
Militants like Al-Shabab and ISIS are active in Bari region, and they carried out terrorist attacks in Bosaso, Puntland's commercial town.