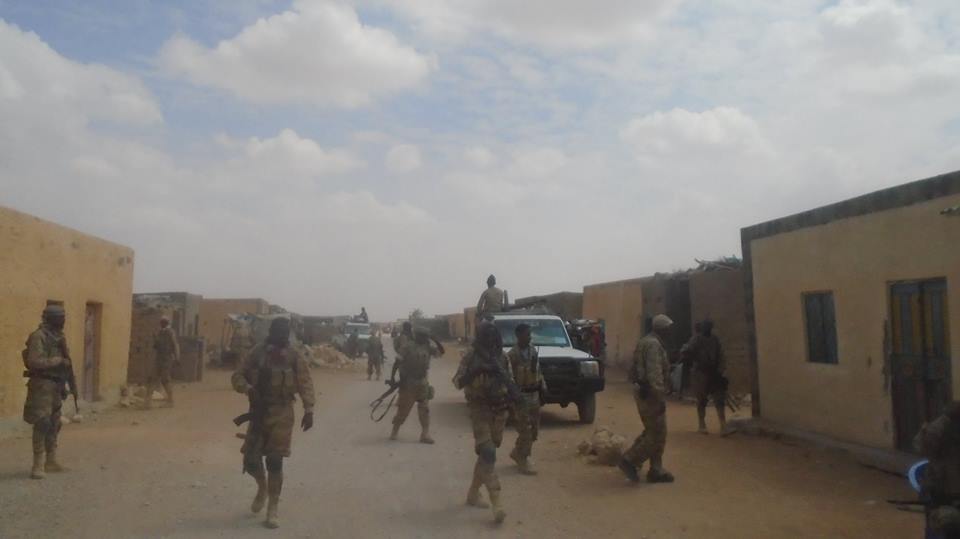 Garowe-(Puntland Mirror) Puntland Security Forces (PSF) on Monday launched a military offensive against ISIS militants in Bari region of Puntland.
In a Facebook post, PSF said their troops have arrived in Timirshe village in Bari to conduct a ground offensive aimed at ousting militants in the area, the village was one of the main hideouts of the militant group during the period of its emergence.
The PSF's move came two day after US warplanes carried out its first airstrikes against ISIS militants in Puntland, claimed to have killed several militants.
Despite there were reports indicate that the ISIS leader had killed in the US attack, Puntland President Abdiweli Mohamed Ali told VOA Somali that he getting ISIS leader Abdikadir Mumin is still alive and is not dead.
ISIS began its insurgency in Puntland in late 2015, when ex al-Shabaab fighters led by Mumin pledged allegiance to ISIS, and has carried out a number of attacks including capture of Qandala ancient town before government forces recaptured it.