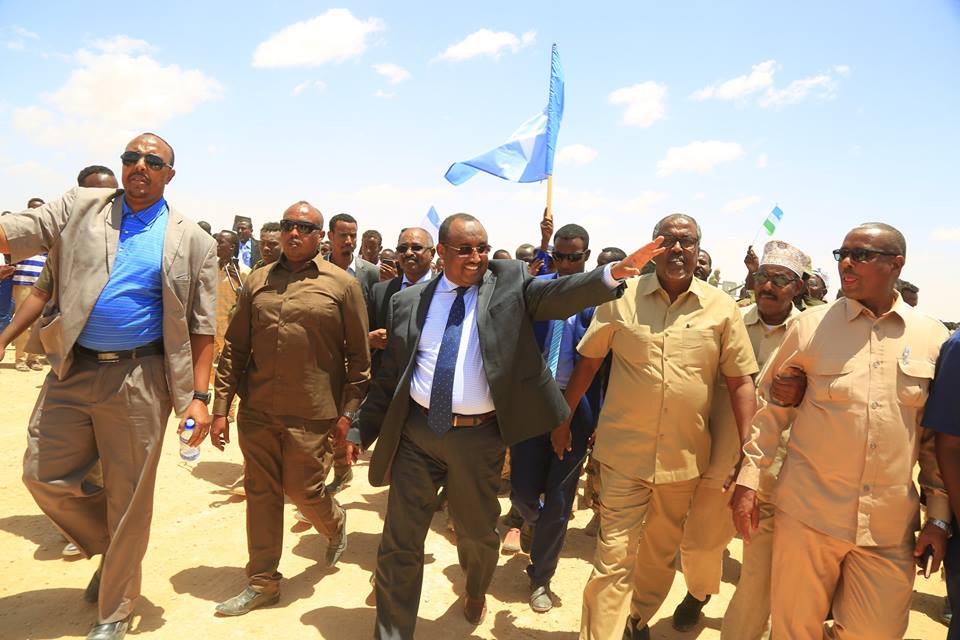 Baran-(Puntland Mirror) Puntland President Abdiweli Mohamed Ali has arrived in Baran town of Sanaag region on Wednesday, becoming the first siting Puntland leader to visit there, officials said.
Hundreds of Baran residents were lined up on the outskirts of the town to welcome the President.
Puntland Parliament Speaker Ahmed Ali Hashi and members of cabinet were part of the President's delegation.
During a visit to Baran, he is expected to open newly-built Maakhir University, financed by Kuwait.