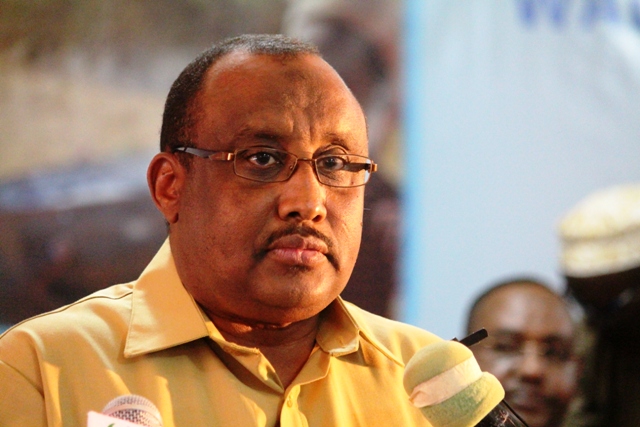 Garowe-(Puntland Mirror) Puntland's President Abdiweli Mohamed Ali is expected to travel Galkayo on Thursday, official said.
"Today the President Abdiweli will travel to Galkayo to make improvements about the security measures of the town and to meet the community of Galkayo," Puntland's official who declined to use his name told Puntland Mirror.
Puntland Mirror has learned that the President is scheduling to replace Galkayo mayor Abdiaziz Jama Nugal and dissolve the local council of the town.
The security situation in Galkayo town is continuing to worsen. During the holy month of Ramadan at least three government officials were killed in the town.