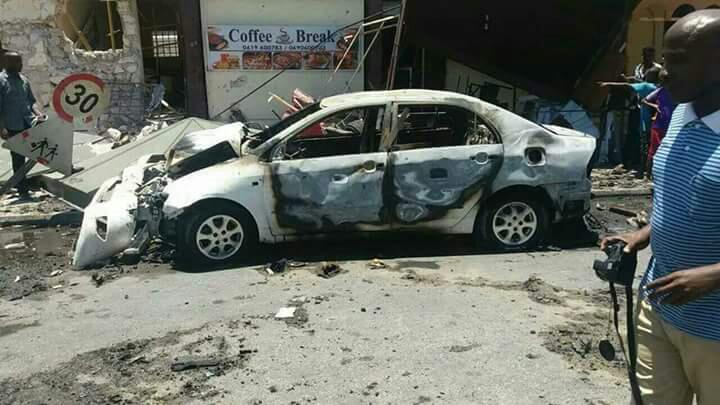 Mogadishu-(Puntland Mirror) At least 10 people were killed after a car packed with explosives blew up at restaurant in Mogadishu on Wednesday, security and medical officials say.
More than 20 people were injured in that attack, as medical officials in Mogadishu told Puntland Mirror over phone.
Most of the people killed and wounded in the attack are civilians, according to the sources.
According to the medical officials, the death toll was possible to increase as several wounded are said to be in a serious condition.
No group has so far claimed responsibility for the attack. However Al-Shabab armed group claimed responsibility for previous attacks in Mogadishu.