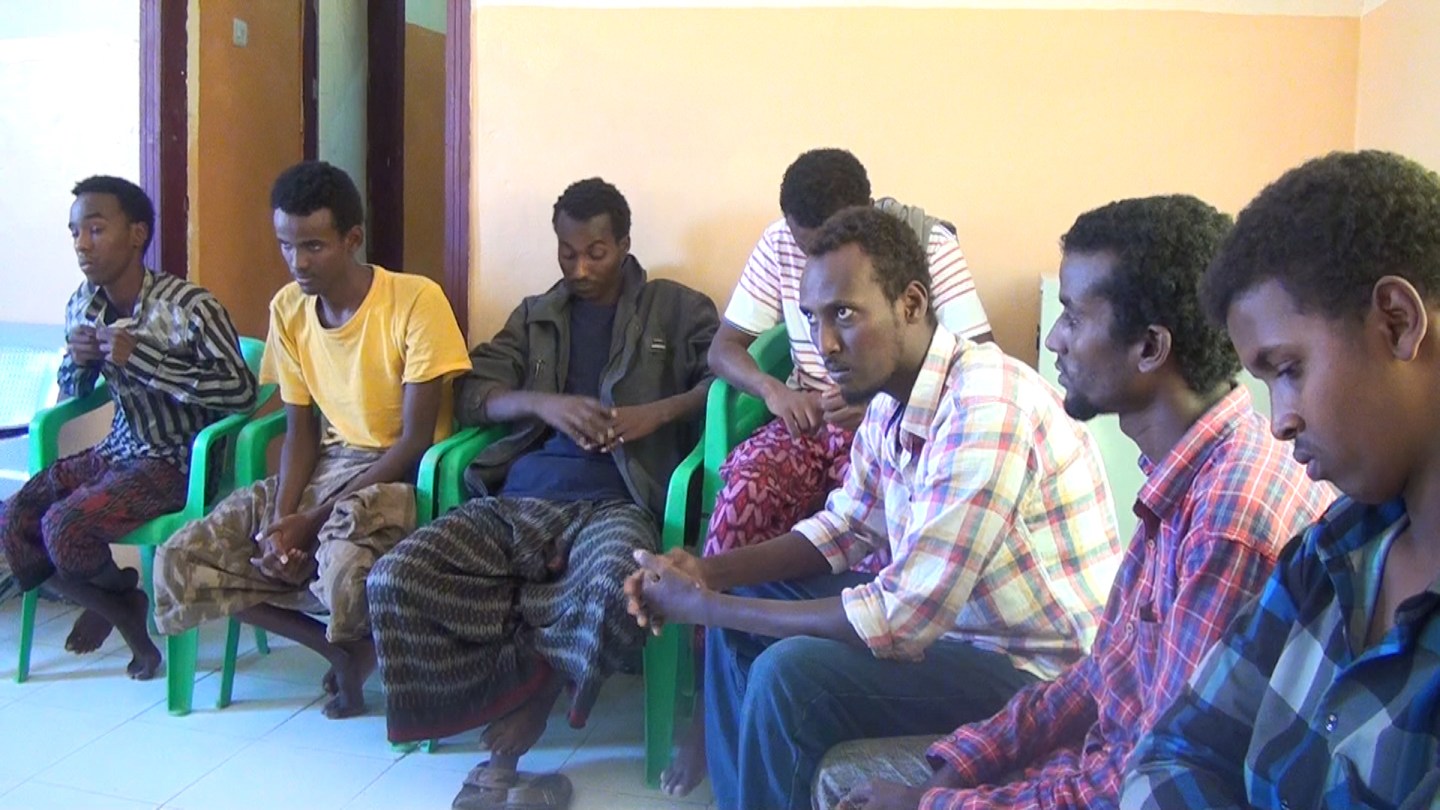 Bosaso-(Puntland Mirror) Puntland military court in Bosaso port town on Monday has sentenced seven Al-Shabab members to death penalty.
Speaking to reporters in Bosaso, the chairman of Puntland military court Abdifatah Haji Adan has announced the final decision of the court.
Mr. Adan said that the seven men confessed they were Al-Shabab members and involved in killings in Puntland, which targeted government officials.
The names of the seven men sentenced to death penalty by the military court are:
Nouradin Ahmed Samatar Deerow, 20.

Ayoub Yasin Abdi, 32.

Ali Ismail Ali also called "Ali Gaab", 20.

Hassan Adan Hassan, 22.

Abdihakim Mohamed Aweys, 24.

Mohamed Yasin Abdi, 17.

Daud Said Sahal, 18.
They seven men were arrested by Puntland security sources in the past few months in Bosaso port town of Bari region, according to sources confirmed to Puntland Mirror.
In June last year, Puntland military court sentenced 43 of Al-Shabab fighters to death after the court found that they were fighters of Al-Shabab, who partaken the deadly fighting between Puntland government forces and Al-Shabab group in March of 2016, but the execution did not happen yet as Puntland Mirror understands.