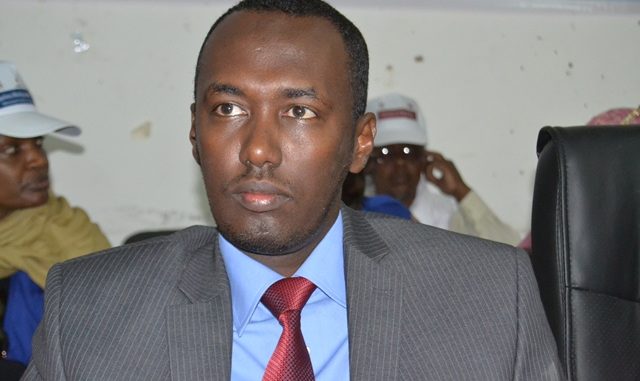 Garowe-(Puntland Mirror) Puntland electoral commission late on Sunday elected Guled Salah Bare as new chairman, spokesman said.
"Puntland electoral commission held their first meeting in Garowe tonight, the nine members of the commission elected Guled Salah Bare as a new chairman." Abdinur Sheikh Mohamed Ishaq, who himself was appointed as spokesman of the commission, said.
Jama Hersi Farah was also elected as the deputy chairman, Abdinur added.
Guled served as minister of environment in Puntland, he is currently the director of SIDRA, a research institute in Garowe.
Puntland president Said Abdullahi Deni and parliament speaker appointed members of the electoral commission a week ago.